Rankings
The Top 10 MBA Programs in Washington in 2023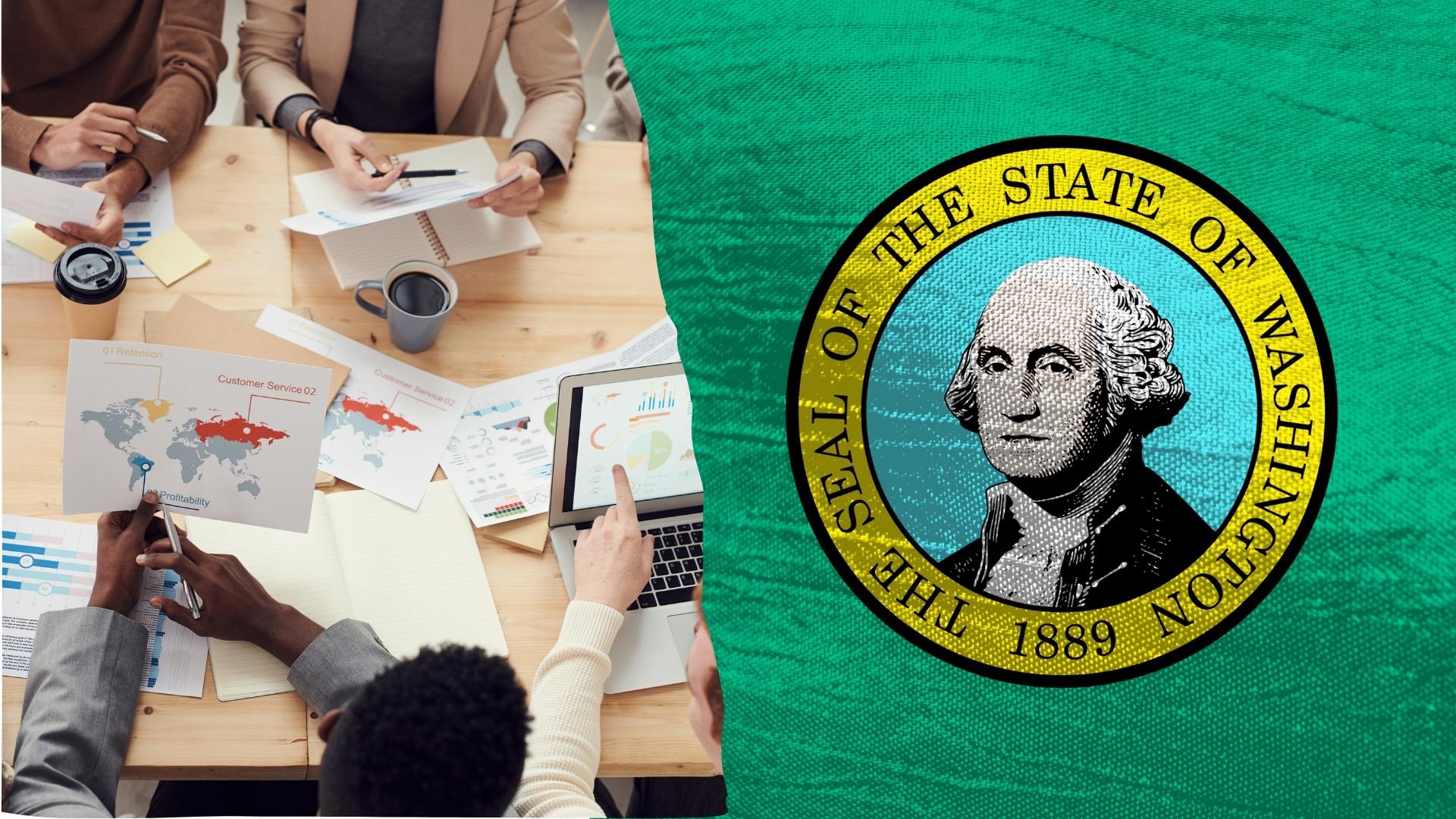 In this article, we will be covering...
Washington — the Evergreen State — is home to the best giant fir and pine trees. While it's known for its abundant evergreen forests, the state of Washington is also one of the top economies in the United States.
Washington ranked second in the competition as America's Top State for Business in 2022, thanks to the state's fast-growing economy and an all-star business lineup that includes established brands and up-and-comers. According to the US News & World Report, Washington is the #1 overall state.
Washington is the home of the top e-commerce in the world and America's leading wholesale corporations, Amazon and Costco. Aside from being home to bigshot companies, the state also covers rising start companies, such as Adaptive Biotechnologies, OfferUp, and Blue Origin. The state covers everything between new and old economies.
Because of how big the business industry is in Washington, it's no secret that the state is one of the leading choices for MBA students. With lots of business schools, opportunities for growth, employment, and internship, Washington is a no-drain state for keeping its college graduates satisfied.
You might look for an online MBA with distance choices in Washington if you don't live nearby or would instead not attend on-campus classes. Washington offers several online MBA programs that will still give you the same high-quality education on-campus students receive.
Top 10 MBA Programs in Washington
Michael G. Foster School of Business – University of Washington

As one of the state's oldest institutions, the University of Washington was established in 1861 after the territories of Oregon and Seattle were split apart. There are over 40,000 students in the UW, 16,000 of whom are graduate students.
The University of Washington has eighteen colleges and over 400 majors and minors, including the Michael G. Foster School of Business MBA program. The school has two campuses, Seattle and Kirkland. If you're opting for a nice campus view, you'd best fit in the Seattle campus, which was ranked as one of the most picturesque university campuses in the United States.
Currently, the Michael G. Foster School of Business offers these six MBA program options:
Michael G. Foster School of Business is AACSB-accredited.
Students enrolled in UW's MBA program are more focused on STEM courses that will allow them to compete in the world's most substantial market.
Additionally, full-time MBA students can choose electives, including Accounting, Business Communications, Business Economics, Entrepreneurship, Finance, International Business, Management, Marketing, Operations Management, Or Quantitative Methods.
Regarding career coaching and ROI, UW's business school is among the best in the nation. Students will meet with staff who have worked with renowned Seattle businesses like Amazon, Microsoft, Expedia, Nordstrom, and REI in various sectors, including non-profit, consultancy, and financial services.
The University of Washington MBA graduates will have extensive networks with the world's biggest companies.
---
PLU School Of Business – Pacific Lutheran University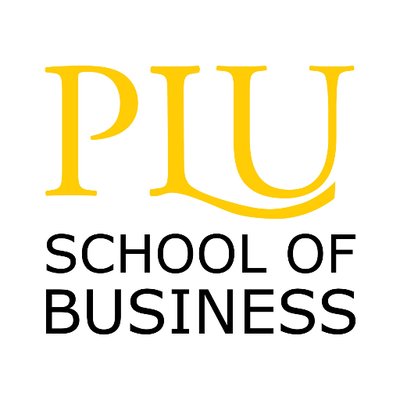 For more than 130 years, Pacific Lutheran University has provided Washington with a world-class learning facility. PLU is a private Lutheran university that enrolls over 4,000 students each year. This number means that students are more capable of getting in touch with teachers and peers through small class sizes.
Pacific Lutheran University offers 40 certificate, undergraduate, and graduate majors and minors, including a Master of Business Administration. PLU is located on a close-knit campus in Parkland, Washington, that offers a more unified, deliberate, and comprehensive student experience, combining the traditional work of Residential Life and Student Engagement.
PLU's School of Business offers a full-time MBA with several concentrations, including:
The School Of Business at PLU is AACSB-accredited.
MBA students at PLU are encouraged to participate in the program's International Experience. This opportunity allows you to explore international business operations and become more flexible in your job search. This particular coursework will help you analyze business concepts from a more diverse perspective.
Furthermore, MBA students can choose at least one of four certificate programs during their graduate journey: Entrepreneurship & Closely-Held Enterprises, Healthcare Management, Supply Chain Management, or Technology and Innovation Management.
---
Carson College of Business – Washington State University

Washington State University, being around for eight centuries and a pioneer in online learning, is one of the most historically significant universities in the United States. WSU is one of the frontline universities developing COVID vaccines, distributed to 180 countries, primarily low- and middle-income nations. WSU has over 30,000 students.
Despite being a large campus in Pullman, WA, WSU remains one of the most affordable universities. The university has eleven colleges with 95 majors and 86 minors, including the Carson College of Business's Master of Business Administration. And because of the vast number of hotels and tourism businesses in the state, WSU provides a specialized MBA in Hospitality Business Management.
The Carson College of Business offers an online MBA program with several tracks:
Carson College of Business is AACSB-accredited.
WSU has one of the best online MBA programs. WSU allows MBA students to experience the same caliber of education as their counterparts. Students have full access to the Coug MBA community locally and internationally, allowing them to create the network necessary to help them land the leadership position and corner office they've always desired.
Determined students can participate in an international field study. This is a fantastic opportunity to network with professionals outside the US and meet your classmates in person. You can earn graduation credits and develop confidence by participating in an international field study.
---
Albers School of Business and Economics – Seattle University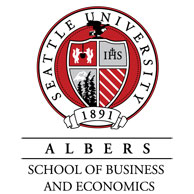 Seattle University, a Jesuit Catholic university, was first established in 1891. SU is one of the few private schools to receive generous external funding, making it one of the cheapest private schools on the West Coast. Over 8,000 students are studying at SU.
Seattle University consists of eight colleges, including the Albers School of Business and Economics, that offers one of the state's best MBA programs. SU is home to renowned professors committed to student development on campus.
The campus is located in Seattle's downtown area, making it easier for students to access different businesses and land internships.
Albers School of Business and Economics offers these four MBA programs:
Albers School of Business and Economics is accredited by AACSB.
In addition to specialized MBA tracks, Albers School of Business is also known for offering the best dual degree option, including a Professional MBA/Professional Accounting, Professional MBA/Business Analytics, Professional MBA/Finance, and JD/MBA.
Dual degree options allow students to fully customize their studies toward their future education and career goals.
Executive coaching is one of the pillars of executive education at the Albers School of Business and Economics. Students will have a team of seasoned business leaders and executive coaches providing personalized mentoring to each student to develop their skills and equip them with tools and personal insights that may be directly applied to their professional lives.
---
School of Business, Government & Economics – Seattle Pacific University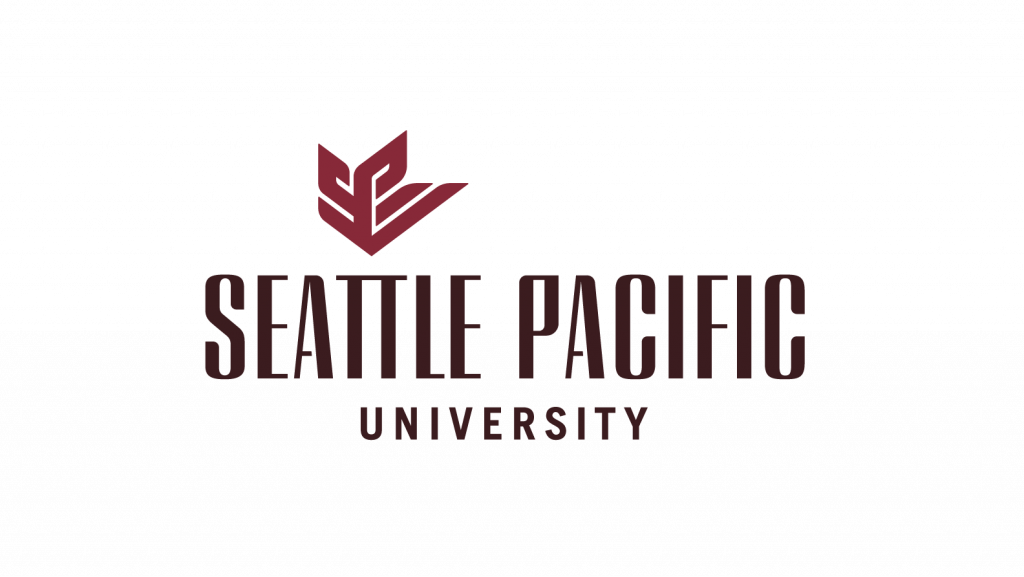 A private Christian school, Seattle Pacific University has helped students gain a deep understanding of business concepts since 1977. SPU has over 4,000 students. The School's graduate programs are flexible to the demands of working professionals, with the less administrative burden and small class numbers.
SPU has one college and five schools, including the School of Business, Government & Economics, with one of the best MBA programs that offer rigorous academic coursework. The Center for Applied Learning and the Center for Integrity in Business, which investigate the connections between theology and modern business, are located at SBGE.
Seattle Pacific University offers a fully online MBA program in these tracks/specializations:
School of Business, Government & Economics is AACSB-accredited.
SPU provides first-rate business education with a strong ethics emphasis and basis using a Christian worldview. The Center for Faithful Business is another facility run by the School. One of the United States' five PRME Champion schools is SBGE.
MBA students will gain access to thousands of businesspeople and professionals through SPU's Mentor Program advantage. Students will have a one-on-one with a mentor or a few mentors to expand their network of contacts and learning opportunities.
---
College of Business & Economics – Western Washington University

When Western Washington University started in 1893, it only catered to 88 students. WWU has over 16,000 students seeking education from certificate to graduate studies. WWU is one of the best schools for business students, putting the needs of its students first and allowing them to engage in academic and professional pursuits that advance society.
WWU features seven colleges, several academic centers, programs, and institutes, including the MBA program at the College of Business & Economics. The college has a serene view of the Salish Sea and conducts business in a way that benefits people, the environment, and profits. Sustainability is heavily emphasized as students build their interpersonal and analytical skills.
College of Business & Economics offers three MBA program options:
The College of Business & Economics at WWU is AACSB-accredited.
The MBA program at WWU's College of Business & Economics emphasizes interdisciplinary enterprise management and trains students to be agile and adaptable leaders in a constantly evolving, fast-paced, and interconnected business world.
Combining a startup, growth, and pivot-focused capstone with a technical, managerial, and leadership curriculum creates a solid platform for advancing business careers.
---
School of Business and Management – City University of Seattle

The City University of Seattle was established in 1973 to cater mainly to the educational needs of working adult students. To this day, CityU is one of the best schools for non-traditional students. There are over 3,000 students enrolled in university, 90% of which are working professionals.
CityU, headquartered in Seattle, Washington, has five schools, including the School of Business Management. The school provides the best education system for busy working adult students, giving them fully customizable degrees and schedules.
CityU's School of Business and Management offers one of the best Master of Business Administration programs that require students to study real-world business problems, processes, and applications. The MBA program allows students to choose one of many elective courses to customize their degree.
Electives include:
Change Leadership Emphasis
Supply Chain Management
Entrepreneurship Emphasis
Finance Emphasis
Public Accounting Emphasis
Human Resource Management Emphasis
Lean Six Sigma
The CityU School of Business and Management is ACBSP-accredited.
In addition to choosing electives, students can choose to complete the degree in person, entirely online, or in a hybrid learning format. These format options give students more freedom with their schedules.
Students can also participate in student exchange programs to broaden their business knowledge. CityU is partnered with several other colleges and institutions in Canada, China, the Czech Republic, Mexico, Slovakia, and Vietnam.
---
Milgard School of Business – University of Washington Tacoma

The University of Washington Tacoma, created in 1990, is one of the three campuses of UW. UW Tacoma has over 6,000 students, and each student provides one-on-one mentorship for additional support in their fields. Additionally, UW Tacoma is one school that caters to many military students.
UW Tacoma consists of nine schools offering 35 undergraduate majors and 12 graduate programs, including the MBA at Milgard School of Business. UW Tacoma is the best for students planning to be part of the agriculture and forestry industry. Business students can find internships in many businesses involved in timber.
Milgard School of Business offers an MBA degree designed for working students to excel in their fields. These students will be trained to increase their productivity, business acumen, and ability to adapt to change.
Additionally, students can choose one of two MBA concentrations:
Healthcare Management
Business Analytics
Milgard School of Business is AACSB-accredited.
The Milgard School of Business is one of the world's most affordable business schools. While tuition fees are lower than others on the list, students will still receive a high-quality education allowing graduates to pursue mid to upper-level careers.
The MBA program teaches students the duties and prerequisites for rising to the top of the corporate world. This objective is accomplished by assisting students in learning how to evaluate even the smallest facts.
---
School Of Business Administration – Gonzaga University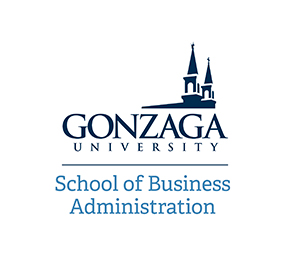 Gonzaga University first started to teach students at Gonzaga College in 1887. GU is a pioneer in the education system of Spokane and has contributed a lot to the city. Today, GU has over 7,000 students studying for a degree.
GU consists of six schools with undergraduate and graduate degrees. One of the most known schools and programs at GU is the School Of Business Administration's Master of Business Administration.
Since Spokane is focused on economic development in manufacturing, aerospace, health sciences, IT, and digital media, business students will find many growth opportunities.
GU's School Of Business Administration offers these MBA programs:
The School Of Business Administration at GU is AACSB-accredited.
Students who pursue the full-time MBA program can choose one of two concentrations: Finance or Project Management.
MBA students can participate in a two-week study abroad program. GU is the first school in the state to have a faculty-led MBA study abroad program, created in 2017. Students can start the summer immersed in the beauty and culture of Belgium and Italy while learning European business operations and marketing through this study abroad program, which is now an annual initiative.
---
School of Business – Saint Martin's University

Saint Martin's University was founded in 1893 to help flourish the education system in Lacey, Washington, with stewardship, hospitality, listening, and dignity of work. SMU has over 3,000 students. Smaller class numbers mean higher student and teacher interaction, which leads to fantastic networking possibilities.
SMU consists of four colleges, one of which is the School of Business. While Lacey is not as progressive as other cities on the list, the area is sure starting to rise. This gives students more opportunities to think of a new venture or help current businesses expand.
SMU's School of Business offers a Master of Business Administration program suitable for students with no prior education and career in business. This MBA degree will help beginner students understand business concepts and find mid-level employment. Students will choose one of three concentrations:
Finance and Accounting Concentration
Health Care Management
Global Leadership Concentration
The School of Business at SMU is AACSB-accredited.
When it comes to internships, students land internships in the Washington state capital through the school's connections. Students may participate in study abroad opportunities to gain extensive knowledge about business in different cultures. Opportunities for study abroad are primarily linked to business curricula in nations like South Korea, Germany, China, and Japan.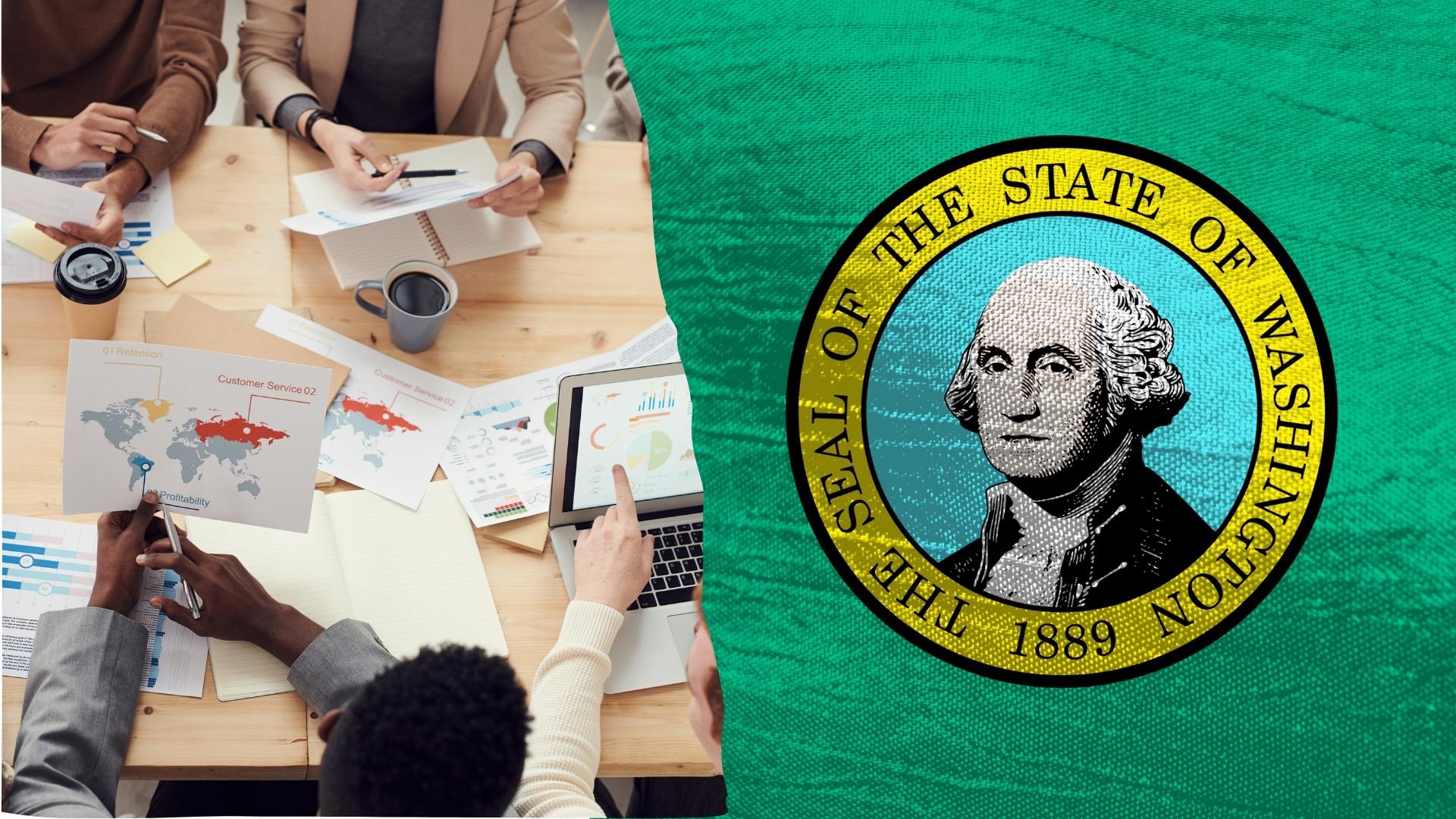 Frequently Asked Questions
What are the biggest industries in Washington?
One of the wealthiest US states is Washington State. Due to its accelerating expansion and significance to the US economy, it has become a global icon. Washington's largest industries are food and agriculture, aerospace and construction, information and communication technology, forestry, and trade.
Why is accreditation important?
Accreditation is a measure of quality. Accreditation Council for Business Schools & Programs, and Association to Advance Collegiate Schools of Business along with similar accreditation bodies work to design and evaluate the many policies and procedures of business schools to ensure that these institutions and their programs strive for and uphold quality in the industry.
Who are the top MBA employers in Washington?
The prospects for students who want to acquire an MBA and work in Washington are endless. With several companies topping the Fortune 500 list this year, Washington can offer the ideal setting for MBAs just starting in their careers, whether they are looking for possibilities at a government agency, a small local business, or a vast worldwide shop.
Here are the top MBA employers in Washington:
Boeing Co
Microsoft Corporation
Boeing Renton
Should you consider online MBA schools in Washington?
If you're a busy working student, you should consider an online MBA program in Washington. You can work in one of the fortune 500 companies mentioned above upon earning an accredited online MBA degree at Washington.
Networking possibilities with classmates and regional businesses that hire Washington online MBA school graduates can be beneficial.
How much do MBA programs in Washington cost?
The cost of MBA degrees in Washington will depend on factors such as state residency, financial aid, and whether you'll study on-campus or online. However, the average MBA program in Washington will cost between $15,000 and $80,000.
---
Stay In The Know: Top 10 MBA in Accounting Management Career Paths – Job & Salary Information