Rankings
The Top 4 MBA Programs in Washington DC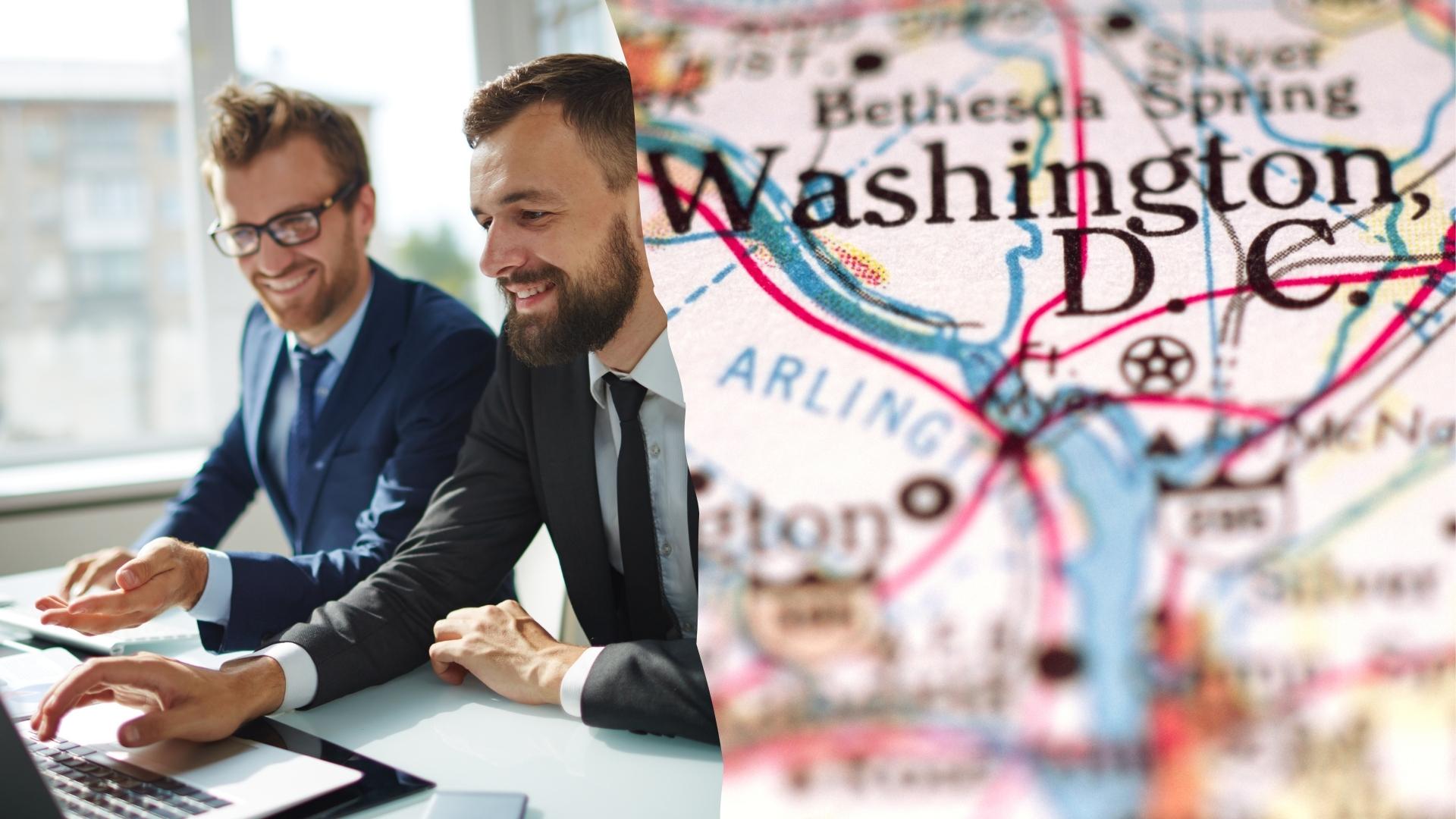 In this article, we will be covering...
DC, being the capital city of the country, maintains several identities. Aside from being the home of the President of the USA and a bustling federal town, it is an international hub with lots of tourist destinations. This includes several unequaled collections of American history and artifacts. And, some of the top MBA programs in Washington DC are waiting for you.
While the city is known as a "company town," its economy is diverse and expanding, including many jobs in the professional and commercial service sectors. Washington's GDP was $125,795.8 billion in 2021. The GDP of Washington accounts for 0.7% of the US GDP.
The state's GDP is primarily because of the number of people working in the federal government. However, other industries are also becoming more significant in Washington DC that have nothing to do with the government, particularly in science, finance, public policy, and education.
While Washington, DC, isn't typically thought of as a manufacturing center, it processes and utilizes several local natural resources. Many buildings in Washington, notably the Capitol and the White House, have been built using sandstone and granite quarried in the surrounding states of Maryland and Virginia.
Bricks and terra cotta, the region's most famous building materials, are made from clays and soils from the Potomac Valley region. The fact that gold has been mined within 10 miles of the city is perhaps the biggest surprise.
When it comes to education, Washington provides various types of educational institutions, including public, charter, private, and international schools. Washington is home to the highly regarded Georgetown University and provides some of the top educational opportunities in the country.
Top 4 MBA Programs in Washington DC
McDonough School of Business – Georgetown University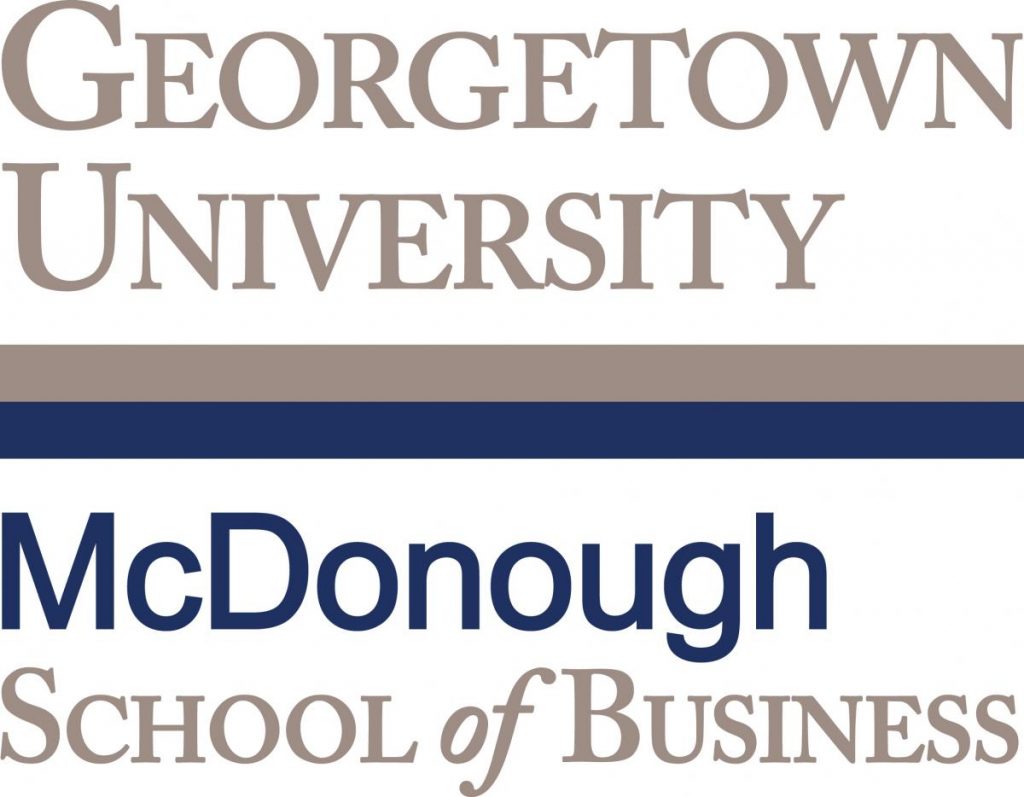 Georgetown University was established in 1789 and coincided with the nation's birth, making it the United States of America's oldest Catholic and Jesuit institution. What started as a small college in Washington, D.C., now has over 11,000 students.
On top of being the oldest institution in the state, Georgetown is one of the country's most selective higher learning institutions; thus, gaining admission is not as easy as other business schools in the country.
Georgetown University has one of the most diverse student bodies—the school enrolls thousands of students from 135 countries. Since its founding, the school has expanded, with ten schools and colleges offering over 150 undergraduate and graduate degrees, including the Master of Business Administration at McDonough School of Business.
Due to the proximity in Washington, DC, students have the opportunity to intern for a variety of renowned businesses and put their classroom learning to practical use.
The McDonough School of Business houses two of the best MBA programs in Washington DC:
Students can choose one of the available concentrations, including Accounting, Finance, Marketing, Management, Operations and Information Management, and Strategy, Economics, Ethics & Public Policy. The flexible MBA program is one of the top online MBA programs in the country.
The McDonough School of Business is accredited by AACSB.
In addition to strong academic support, Georgetown University also provides strong financial support to its graduate students. All MBA candidates can choose from more than $2.5 million in scholarships. Funding was provided to 43% of the class of 2021's full-time students. Scholarships are given based on a comprehensive assessment procedure to admit a competitive, diverse class.
---
GWU School of Business – George Washington University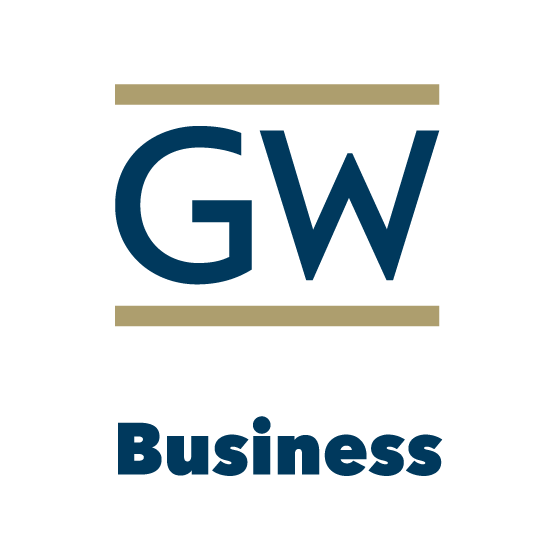 George Washington University, established in 1821, is a private, federally recognized research university in the District of Columbia. While the university had financial difficulties during its old days, it was still successful with its vision and mission and now has over 30,000 students enrolled.
Because of its vast student body, George Washington University is the biggest learning center in Washington, DC, and one of the best schools for research and development.
George Washington University has seven schools and colleges offering over 200 focus of study from the certificate to graduate levels, including a Master of Business Administration in the School of Business. In addition to having several student life programs, a vibrant Greek community, and more than 450 different student organizations, GWU is listed among "R1: Doctoral Universities – Very High Research Activity."
While the school is located a few miles from the bustling downtown of Washington, DC, networking and internship opportunities are still abundant, thanks to the school's business ties with local and national companies.
The School of Business – George Washington University offers seven MBA program formats and concentrations:
The George Washington University – School of Business is accredited by AACSB.
All programs provide optional live learning options, in-person global and experience activities, a four-day residence course in Washington, DC, class projects, and digital course materials.
When it comes to studying international business, GWU is one of the best. Students enrolled in the online MBA program can also travel and learn in other countries, such as Mexico, Israel, and Denmark, to build business acumen and gain global experience.
---
Kogod School of Business – American University

American University, a private federally chartered research university in 1893, is a leader in higher education. Five women were among the initial 28 students, an impressive number at a period before women were allowed to vote, and one African American student was awarded a fellowship in 1915 to pursue a Ph.D.
Because of its historical achievements, AU is now a very selective school, enrolling over 15,000 students yearly.
American University has eight academic schools and colleges offering 160 degrees, including the Master of Business Administration at Kogod School of Business.
Thanks to the school's prime location, students in the school's business programs can access some of the world's largest financial and political organizations, including the US Institute of Peace, the US Agency for International Development, the US Department of State, and more.
You will receive plenty of assistance from the school that will help you have an effect locally and globally, such as networking, internship, and job placement opportunities.
The Kogod School of Business offers MBA programs with several available options:
When it comes to networking opportunities, American University is no runner-up, thanks to its location being the nation's political center. Students can participate in a Federal Work Study program that will help them obtain helpful work experience while studying for an MBA degree, which will assist them in creating a vast network and enhance their resumes for future employment.
All MBA programs require students to complete two Business in Capitals Immersions. At least one immersion will occur each year in Washington, DC, where students can network, communicate with teachers and peers, and visit nearby businesses. The second immersion will occur in other major corporate centers domestically and abroad. The duration of immersion is three to four days, and it is worth 1.5 credits.
---
UDC School of Business & Public Administration – University of the District of Columbia

University of the District of Columbia began in 1851 as a public historically black land-grant university. This member of the Thurgood Marshall College Fund is the only public university in the city. What was once a school for African American girls is now a coeducational institution enrolling over 7,000 students yearly.
UDC provides 81 academic degrees and a range of vocational and nonacademic educational opportunities through seven schools and colleges. One of the university's prime offerings is the Master of Business Administration in the School of Business & Public Administration.
The school is one of the most community-active institutions in the state, allowing students to build relationships and networks through community services quickly.
The UDC's School of Business & Public Administration offers one of the most prominent Master of Business Administration degree programs. MBA students are required to choose two of the eleven electives to customize their degree:
Sustainability Entrepreneurship
Systems Approach and Project Management
Contemporary Issues in Accounting
Cost Analysis and Control
Management of Human Resources
International Economics and Finance
International Marketing
International Business Management
Investments
Marketing Functions
Business Research Methods
The School of Business & Public Administration is accredited by ACBSP.
Instructors and counselors guide students in the MBA program at UDC throughout their MBA journey. The graduate program aims to give students the chance to further their education and increase their knowledge in business, nonprofit, and public administration-related sectors.
Students will learn new technologies and techniques in these industries while they pursue a Master of Business Administration degree, which will help them stand out in a cutthroat employment market.

Frequently Asked Questions
Is an MBA degree from Washington, DC, worth it?
Yes, an MBA degree in Washington, DC, is worth it so long as it is accredited by an American professional association, such as the Association to Advance Collegiate Schools of Business or the Accreditation Council for Business Schools & Programs.
Like other prominent cities in the United States, Washington DC's economy is growing and strong, with a low unemployment rate. Statewide employment is expanding steadily and frequently faster than the national economy, especially for professionals with postsecondary credentials, such as an MBA degree.
Who are the largest MBA employers in Washington DC?
The largest employers of MBA graduates in Washington, DC, are George Washington University, the US Department of Commerce, and the Naval Research Laboratory.
How much do MBA programs in Washington DC cost?
The cost of MBA Programs is a factor that should be considered when selecting a degree program. The above-mentioned Washington, DC, programs have average tuition prices of around $82,090; however, local students may pay somewhat less. Additionally, online programs will cost less than on-campus MBAs.
Is Washington DC a good place to study business?
Washington, DC, is more than simply a political hotbed. It serves as an economic and educational hub. One of the best places to earn a degree or start a career is here. In reality, some people stay in the city from adjacent states to either study or work.
Should I enroll in a specialized MBA program in Washington, DC?
A general track MBA program in Washington, DC is enough to gain the knowledge and leadership skills needed for higher-level positions in the healthcare, public sector, and financial sector. However, MBA degrees focusing on a particular field may be helpful for students who want to extend their education.
---
Stay In The Know: MBA in Analytics Management Career Paths – Job & Salary Information