Rankings
The Top 10 MBA Programs in New York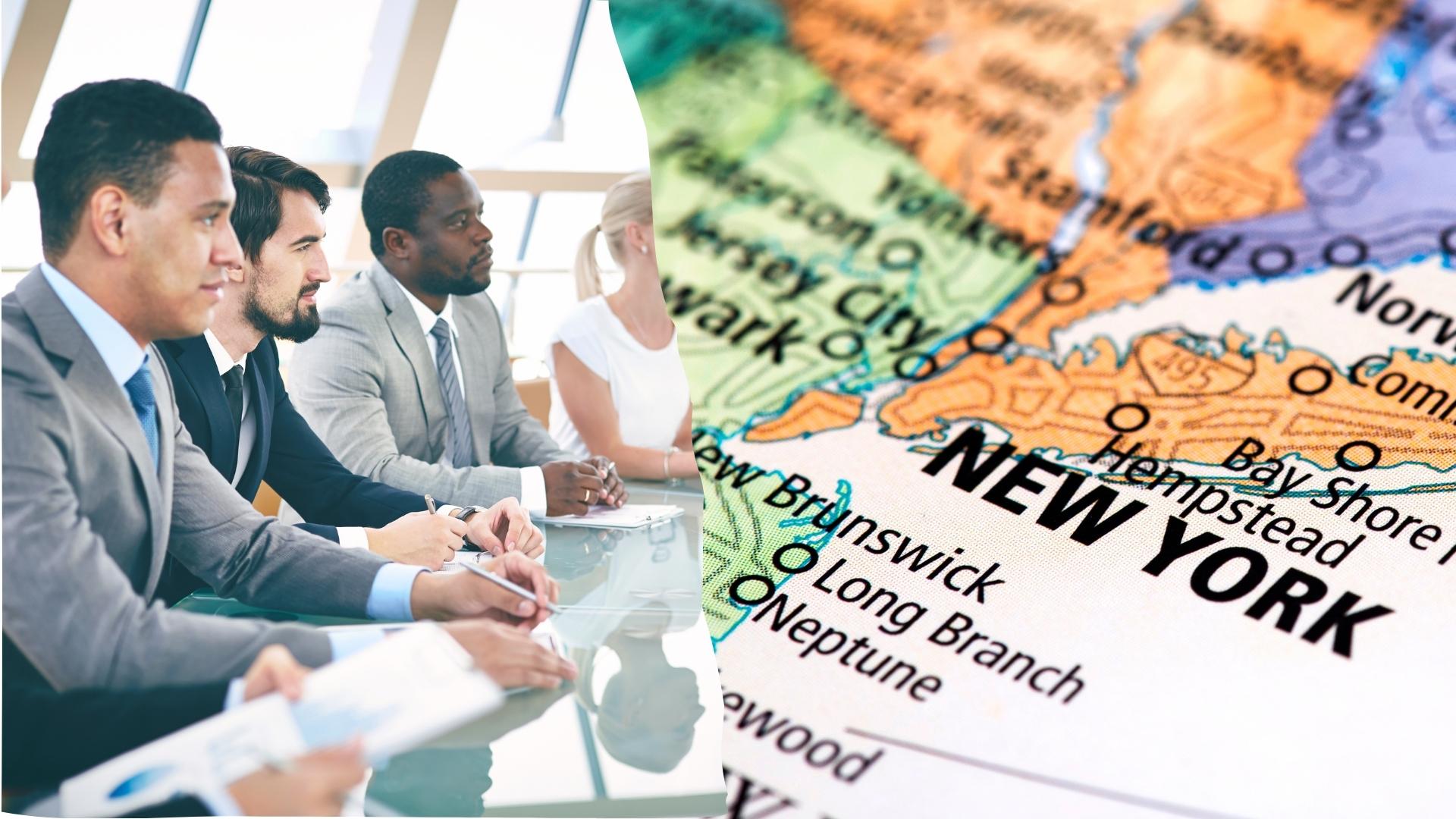 In this article, we will be covering...
New York is popularly known as "The City That Never Sleeps." One of the biggest factors in NY's nickname is the number of minor and major businesses located within the city.
In fact, organizations from all over the country and the world have established their primary operational centers in the city, making NY the most significant market in terms of single metropolitan regions in the country.
New York employs millions of people in various sectors due to the "cardinal" business with sizable office buildings and facilities. Whatever state or country you live in today, you must've heard about the famous Wall Street, where the world's top mathematicians, computer scientists, and business people work.
People working on Wall Street are geniuses who create sophisticated algorithms and employ cutting-edge technology to decide on investments based on enormous volumes of data quickly.
Because of the vast number of businesses in New York City, the state has developed into one of the most important global economic centers. Recent data shows that New York has a total of $1.8 trillion in GDP, ranking 3rd among America's top economies.
If New York were a separate nation, the state's economy would rank as the 12th largest, and much of that wealth and economic activity is concentrated in the NYC metro area.

The city is a hub for international commerce, providing MBA students with academic opportunities to meet the growing need for qualified business professionals. Since each program offers access to some of the world's top financial and business firms, the location is particularly crucial for individuals who want to study for business programs online.
The opportunities for links to accredited MBA programs, supervised job experience, internships, and referrals for online students at New York schools are enormous.
Top 10 MBA Programs in New York
Columbia Business School – Columbia University

Columbia University is the oldest and one of the country's most prestigious Ivy League institutions, established in 1754. When it comes to rankings, Columbia University never gets behind. The school started with only eight students and now enrolls up to 40,000 students each year, 20,000 of whom are graduate school students.
The school, which is located in the heart of New York City, is home to the Pulitzer Prize, an honor for contributions to literature, newspaper, music composition, magazine, and internet journalism.
The campus encourages students to attend several facets of student life, including the New Student Orientation Program (NSOP), Multicultural Affairs, Residential Life, and Student Engagement. Its mission is to connect, engage, and support students through various distinctive and complementary programs.
Columbia Business School at Columbia University is home to one of the best dual and online MBA programs in New York. The business school offers these dual Master of Business Administration degrees:
Columbia Business School is AACSB-accredited.
Students who choose not to enroll in the dual degree programs are given a chance to select one of the fifteen concentrations: Entrepreneurship, Family Business, Accounting, Decision, Risk, and Operations, Management, Leadership and Ethics Management, Finance, Healthcare and Pharmaceutical, Marketing, Media and Technology, Retail and Luxury Goods, Private Equity, Real Estate, Value Investing, or Social Enterprise.
The most unique offering from Columbia University is the dual degree in urban planning and industrial engineering.
The extensive core curriculum of this program lays the groundwork necessary for success in any industry. Electives provide insight into specialized fields of knowledge. Graduate students are encouraged to learn from and with other program participants thanks to the cluster system at the school.
In addition to the classroom, the student groups, incredibly accessible alumni network, and state-of-the-art research labs at Columbia Business School all work together to help students succeed.
---
Leonard N. Stern School of Business – New York University

NYU was intended from the beginning to be something new: an academic institution metropolitan in character, democratic in spirit, and sensitive to the demands of a thriving commercial culture. It was founded in 1831 by a foresighted group of notable New Yorkers. Today, NYU has over 60,000 students enrolled.
New York University is top-ranked when it comes to top schools in the country, thanks to its 31 MacArthur Fellows, 38 Nobel laureates, and 17 billionaires alums. While NYU is one on the expensive side of universities, many surveys suggest that students are happy and content.
Due to the school's location, students have many attractions and extracurricular activities.
The Leonard N. Stern School of Business at New York University offers an on-campus MBA degree:
Leonard N. Stern School of Business is AACSB-accredited.
MBA students in the Leonard N. Stern School of Business are encouraged to spend their free time setting up a prosperous early-stage technology business in the city. During this process, faculty members will connect students to other business owners to help students get a better grip on business issues.
Students will study finance strategy and the value generation model to evaluate how the organization's metrics relate to its goals and expansion.
Graduate students have the opportunity to collaborate with a business to address its most pressing branding concerns. Students will also receive mentoring from corporate executives, entrepreneurs, and seasoned executives on how to develop the vision of their corporation.
Students access the seed-stage program for scalable, science-based companies at NYU's Endless Frontier Lab.
---
O'Malley School of Business – Manhattan State University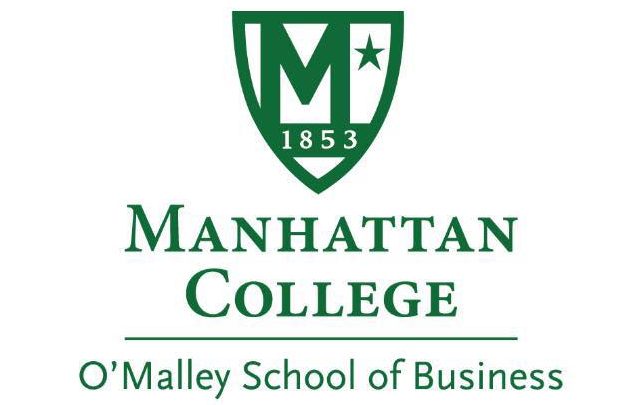 A renowned Roman Catholic liberal arts college in the area, Manhattan College was established in 1853 and moved from its eponymous borough to the Bronx in 1922. Today, Manhattan enrolls up to 4,000 students.
Manhattan College has six schools, including the O'Malley School of Business. Students at Manhattan College get the best of both worlds: convenient access to the most dynamic city in the world, New York, and a stunning campus with a close-knit community and homey atmosphere.
Students are encouraged to associate with students in other fields, as the school believes that lessons are not only learned inside the classroom.
The O'Malley School of Business at Manhattan College is home to an outstanding MBA. Program directors know the MBA is the globally acknowledged leadership and management education benchmark. These MBA degree options are offered at the O'Malley School of Business:
The O'Malley School of Business is AACSB-accredited.
Learning can be done in person, online, part-time, or full-time. Internships, entrepreneurship programs, and optional annual abroad study exchange are all part of the Manhattan MBA experience, which continues to emphasize experiential learning.
Additionally, full-time and part-time have four concentrations: Business Analytics, Finance and Economics, Organizations, Markets, and Sustainability. The business school makes earning an online MBA program easier.
The regular and fast-track program at Manhattan College helps students become more creative and effective professionals by placing business in its proper context. The program's curriculum covers leadership and social justice, decision-making and risk management, and organizations in competitive situations.
This MBA program can be pursued as a generic one that exposes students to a wide range of courses.
---
SC Johnson College of Business – Cornell University

Cornell University was founded in 1865, with only 400 men enrolled. Today, the university holds its place in rankings as one of the top schools for business degrees. Cornell now enrolls over 17,000 students; 7,000 are graduate students.
Cornell has eight colleges with more than 4,000 courses spanning 100 academic departments. One of the most famous colleges of the school is the SC Johnson College of Business, which houses one of the best MBA programs in New York.
Cornell students are among the most motivated, thanks to its "Work Hard, Play Hard" motto. Students know how to work hard in class and achieve great things in their coursework, research, and internships.
One of New York's top on-campus MBA programs is offered at Cornell University's SC Johnson College of Business. On-campus graduate students are challenged to aim higher by business school executives. These MBA programs are being offered at the SC Johnson College of Business:
The SC Johnson College of Business at Cornell University is AACSB-accredited.
The highly regarded MBA programs at Cornell encourage immersion learning approaches, which combine rigorous academics founded in business theory with extensive fieldwork. Students can establish work-study relationships with famous companies in various industries, from corporate finance and investment banking to business consultancy and sustainable industry.
MBA students at Cornell are also encouraged to participate in a summer internship to enhance their knowledge and skills in the business sector.
According to Cornell, 63% of its 2021 graduates received job offers within three months of graduation.
---
Simon Business School – University of Rochester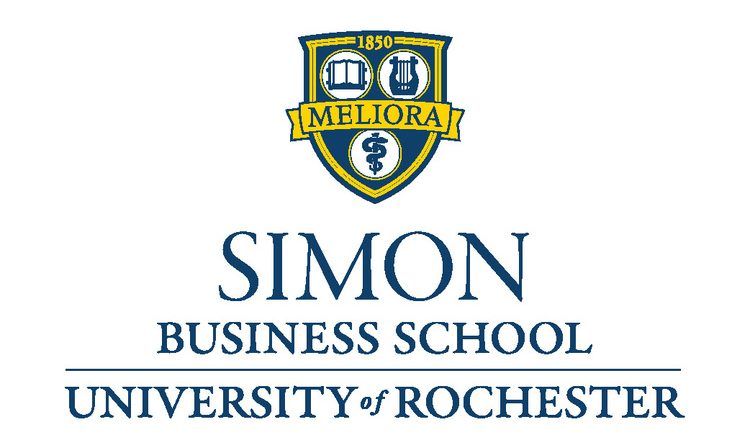 The University of Rochester, established in 1850, is among the most cutting-edge of the top private research colleges in the nation. For students, it strikes the ideal mix between academic rigor and affordability. U of R has over 15,000 students enrolled on-campus.
The classes at UR can range from being cognitively difficult to being outright difficult. However, thanks to its open curriculum, students can avoid courses they don't truly enjoy. Thus, students can sign up for the courses they want to take.
The University of Rochester's Simon Business School offers the following MBA programs:
Simon Business School is AACSB-accredited.
The executive MBA at the U of R is the most sought-after degree in New York. These MBA programs allow graduate students to develop their analytical bias, participate in a deliberately varied and small community of learners, and take calculated risks. These degrees are much more than just a degree program.
Students will be challenged by a STEM-designated choice on campus when an innovative curriculum is combined with it. This MBA program indicates quantitative and analytical rigor to employers as the first in the US to provide graduate students in any subject with a STEM-designated alternative.
If they are hired in a STEM-eligible role, overseas students at Simon Business School have the opportunity to extend their Optional Practical Training (OPT) by two years, for a total of three years without H1B visa sponsorship.
---
UB School of Management – University at Buffalo

The University of Buffalo, established in 1946, is one of the most affordable four-year colleges in New York. Aside from being affordable, the university also offers the most numbers of financial aid opportunities for its on-campus and online students. As a result, up to 30,000 students are enrolled each year.
UB is a massive campus comprising thirteen colleges, including the School of Management. While the campus is difficult to navigate, it has its advantages. The school grounds are used for weekly parties/events, in which everyone can participate in one of the various groups and extracurricular activities available.
The University at Buffalo's School of Management offers an outstanding on-campus MBA program that is regarded as one of the best in New York. MBA concentrations include:
The School of Management at the University of Buffalo is AACSB-accredited.
MBA students participating in this program are urged to benefit from the LeaderCORE program and the range of specializations offered by the School of Management. Graduate students who are enrolled on campus can maximize their possibilities by building significant professional networks inside and outside the classroom.
The "active learning" approach directs students to build collaborations with peers as they apply classroom theory to the corporate world. The core curriculum emphasizes teamwork and communication while keeping an international orientation. It was established with input from corporate executives, recruiters, teachers, and alums.
---
Martin J. Whitman School of Management – Syracuse University

Syracuse University is a private research university that opened its doors over 150 years ago. SU always had a unique perspective on education and was always ahead of its time. SU founded the first iSchool in the country and was the first to provide a bachelor of fine arts degree.
Syracuse University comprises 13 colleges with over 200 majors, including the Martin J. Whitman School of Management MBA. The campus of Syracuse is quite beautiful. While modern facilities, such as the Life Sciences Complex, offer cutting-edge resources, the historic buildings and lovely quad give you the impression that you've wandered onto a movie scene.
Syracuse University offers one of the best online and on-campus MBA programs in New York through the Martin J. Whitman School of Management. MBA concentrations available online include:
Martin J. Whitman School of Management is AACSB-accredited.
Typically, it takes students two years to complete all degree requirements. Students can tailor their course of study by adding electives from Whitman or another school affiliated with Syracuse University. The university does not require GMAT or GRE scores.
On-campus graduate students will acquire the skills and information necessary to become successful business leaders through real-world, practical educational opportunities and in-depth concentrations.
---
Zicklin School of Business – Baruch College

Baruch College, established in 1919, is one of the ten senior colleges that make up The City University of New York (CUNY). It is the most prominent urban public research university in the US and is well known for the ethnically diversified nature of its student body. According to the institution, its students are from more than 170 different nations and speak more than 110 different languages.
With most of its students choosing to study on Wall Street despite the current state of the economy, Baruch is a very competitive institution. Baruch has very stringent academic standards. Baruch College has three schools, including the Zicklin School of Business.
The Zicklin School of Business at Baruch College offers an excellent on-campus MBA, such as the following:
Zicklin School of Business is AACSB-accredited.
Graduate students in this on-campus program will be given the knowledge, abilities, and experience they need to develop into corporate leaders, outperform the competition, and meet industry problems.
According to the business school, "New York City is your Campus," and the city's vitality fuels the study of Zicklin School of Business students. The most sought-after MBA degree is the healthcare administration major.
Because of the close proximity of the Zicklin School of Business to influential organizations and businesses, graduate students' MBA experience goes beyond the classroom by introducing them to a thriving alumni network.
The business community in New York is well-represented among the business school's instructors. This fully exposes graduate students to the key decision-makers in the corporate sector.
The Full-Time MBA program at CUNY Bernard M. Baruch College is offered on a competitive basis. Peers from all backgrounds enrich the learning environment of the MBA program with a wealth of information and expertise.
---
Gabelli School of Business – Fordham University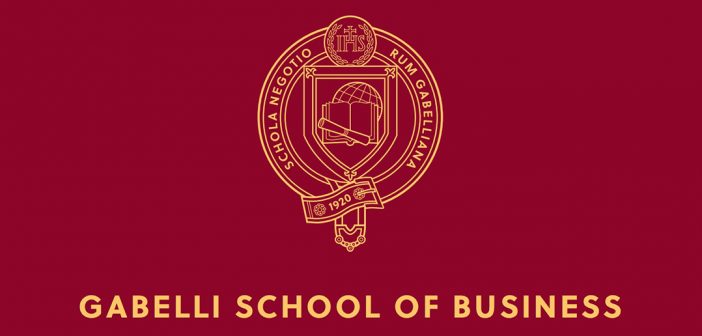 Founded in 1841, this prestigious school has an average enrollment of 20,000 students. Aside from its outstanding business programs, the school is famous for its nearly 500-year heritage of the Jesuits, a religious order known for its intellectual prowess and expertise in professional education, deeply ingrained in its multicultural and global community.
Students who plan to live on-campus or nearby the campus will be happy to know that the campus is among the top safest places to stay in New York City. Fordham University has ten schools, including the Gabelli School of Business.
The Gabelli School of Business at Fordham University offers one of New York's top on-campus MBA programs. The school offers an Executive MBA, Professional MBA, and a Full-Time:
Gabelli School of Business is AACSB-accredited.
Fordham's MBA program is among the most selective MBA degrees on the list, enrolling only up to 60 students per year. The MBA program combines a hands-on program inspired by industry with the personalized attention of the business school.
Students who earn this degree can benefit from a remarkable network growth that lasts long after they graduate from business school.
This New York MBA offers unique benefits, such as the chance for graduate students to build their resumes all year long, exposure to executive-level instructors who occasionally teach at the Lincoln Center campus, and direct recruiting relationships with businesses looking to hire new employees for their New York offices.
---
Saunders College of Business – Rochester Institute of Technology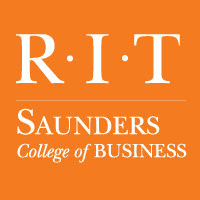 Rochester Institute of Technology first opened its doors in 1829. Today, RIT is one of the top schools for deaf students, with a premier deaf-educational organization that offers educational opportunities to more than 1000 deaf and hard-of-hearing students, the National Technical Institute for the Deaf. RIT is internationally known for its business, scientific, computing, engineering, and art programs.
Rochester Institute of Technology has nine colleges, including the Saunders College of Business. The business school at RIT encourages students to prioritize health and wellness.
One of the top MBA programs in New York is provided by the Saunders College of Business at Rochester Institute of Technology. The Executive MBA program is best for mid-to-upper-level professionals seeking a STEM curriculum. Electives include:
Advanced data analytics
Supply chain analysis
Global business analytics
Lean Six Sigma
Design thinking and creativity
Consumer behavior
Managing innovation
Integrated business systems
Saunders College of Business is AACSB-accredited.
Saunders College of Business leadership is aware from surveys and extensive industry research that executive MBA students want more than just a transfer of management, business theory, and principles. The sharpest students desire a high level of interaction with teachers and fellow students.
Saunder's EMBA allows students to engage in debate, competition, collaboration, and competition with other seasoned business professionals on current and strategic challenges and initiatives.
Frequently Asked Questions
What business network access can MBA students expect in New York?
New York is one of the most progressive cities worldwide. Thus, MBA students in New York who are enrolled on campus have several networking opportunities. Businesspeople with extensive managerial experience frequently make up the teaching team at business schools and serve as role models for students.
Graduate students can also use the vast alumni network at a business school.
What is the most significant factor in New York's GDP?
Although educational and health services take the top spot in employment in New York, the NYSE industry leads the state in terms of GDP. Undoubtedly, the state's most prominent industry is the financial services sector.
In New York City, there is a large concentration of financial services. New York employs more than 330,000 people in the financial services industry.
Is New York good for MBA?
New York is one of the best cities to complete an MBA degree, according to the US News and World Report. Although graduates prefer to work for financial services companies in New York, the region's robust manufacturing sector is a close second.
Who are the top MBA employers in New York?
More than 500,000 private-sector companies are based in New York. And many of these businesses provide MBA students with paid internships, practical training opportunities, and well-paying full-time jobs. Some of the top companies hiring MBA grads are listed below:
JPMorgan Chase
IBM
Deloitte
PepsiCo
Wegmans Food Markets
Should you consider online MBA schools in New York?
Online degrees are now as prominent as on-campus degrees. Many top business schools mix the virtual classroom with the established benefits of residency-based experiential learning programs, even though an increasing number of business schools now offer choices for graduation that are entirely online.
Because of this, online MBA schools in New York continue to provide better value. Students have immediate access to the top-notch work-study and practicum opportunities institutions offer in collaboration with renowned recruiters and companies.
Most MBA applicants have more than their fair share of the independent, self-starter qualities that successful online students exhibit; thus, choices for distance learning are worth careful consideration.
---
Stay In The Know:
25 Best MBA in Accounting Management Degree Programs