Rankings
The Top 10 MBA Programs in New Jersey in 2023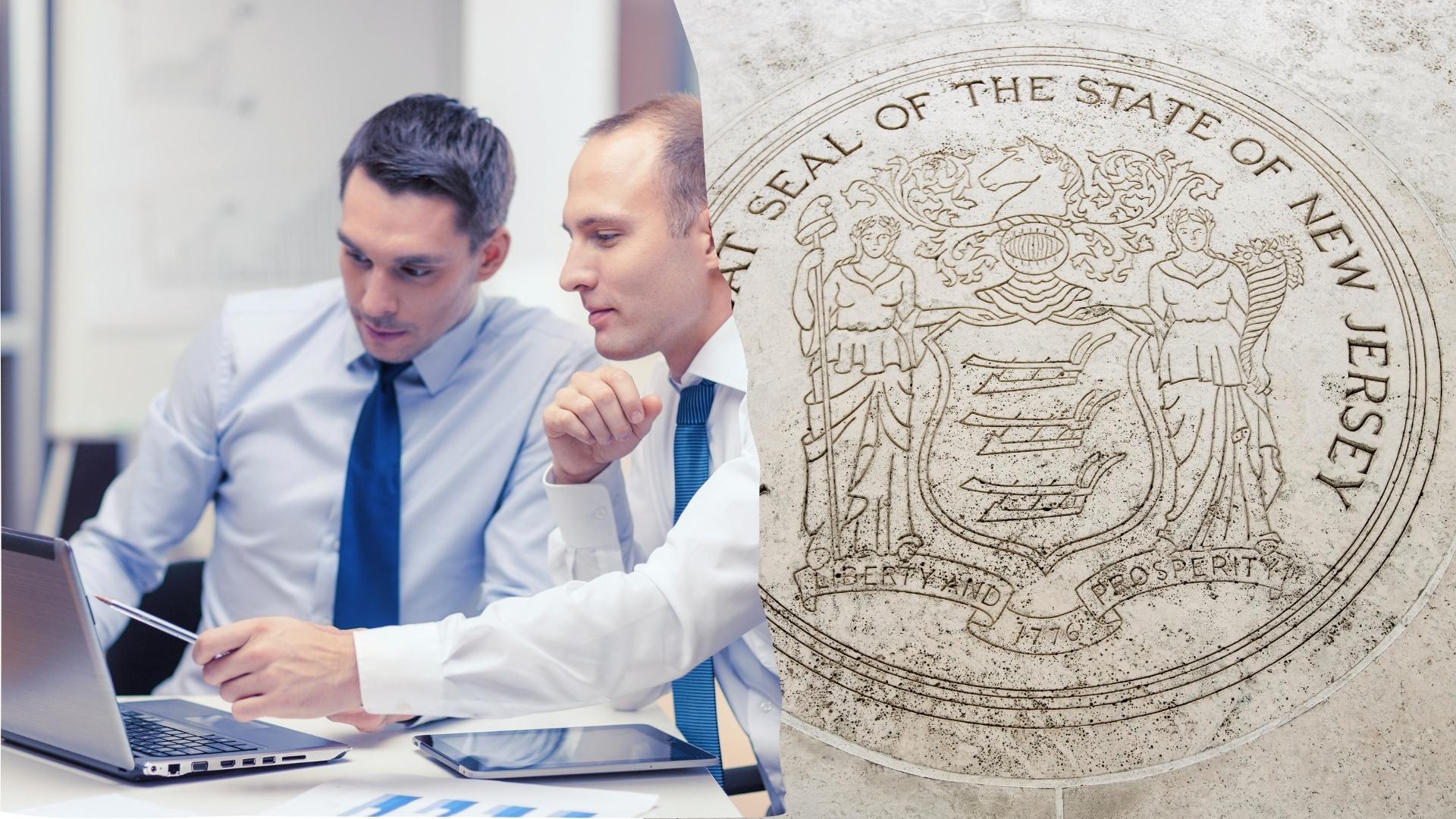 In this article, we will be covering...
While New Jersey is the fifth-smallest state in the United States by land, it is one of the top 10 most densely populated states and the most popular in the country. It has one of the world's most important industrial centers and plays a vital role in the transport corridor and terminus.
The state is renowned for producing a wide range of goods, including processed foods, pharmaceuticals, chemicals, electrical equipment, and machinery.
Industrial R&D has a lengthy history in New Jersey, creating innovations that changed the world, like the LCD screen, color television, and videotape recorder.
Today, the state's economy is significantly influenced by technology and telecommunications, and Princeton and the surrounding area are hubs for high technology. Retailing, finance, and warehousing are other significant actors.

In the industrial lowlands, a sophisticated transportation network carries a tremendous amount of traffic and goods across the state. The vast transportation system has contributed to New Jersey's development as a well-liked vacation spot and a developing casino gambling hub.
New Jersey also ranks top in the nation for agricultural income per hectare. While corn, hay, potatoes, vegetables, peaches, and other crops are cultivated in the fertile soils north of the pine belt, blueberries and cranberries are grown in the scrub pine regions of the southern part.
One-third of the state is now developed due to population pressure on residential and commercial growth, which has encroached on the agricultural territory.
Due to its thriving and growing economy, New Jersey achieved a GDP of $634,784,000,000, which accounts for 2.96% of the US GDP. These figures made the state the top 8 biggest US GDP contributors.
New Jersey's higher education system is an important asset that improves the state's social and economic objectives and living standards for its residents. Therefore, it is crucial to connect statewide policy objectives with a cutting-edge, efficient system of colleges and universities.
New Jersey offers a valuable combination of benefits for a prospective business student, including close proximity to one of the world's biggest financial and business hubs (New York City) and a wide range of worthwhile possibilities for earning a business degree.
New Jersey MBA programs have never been more flexible. The state and its business schools offer a variety of opportunities for students who want to become MBA graduates and land rewarding careers.
---
Top 10 MBA Programs in New Jersey
Rutgers Business School – Rutgers University

Rutgers University, chartered in 1766, is the second-oldest college in New Jersey and eight-oldest in the United States. Rutgers is the most prominent university in the state and a land-grant, sea-grant, and space-grant institution. The school caters to over 70,000 students yearly in 175 academic programs instructed by more than 9,000 faculty members.
Rutgers University maintains three campuses in New Jersey with 33 degree-granting schools and colleges, including the most diverse and inclusive business school in the nation, Rutgers Business School, on the Newark and New Brunswick campuses.
This business school is mainly known for its international business trips offered to students to broaden their understanding of business concepts. Rutgers University helps students gain internship opportunities from top firms in their field, thanks to its vast and various business and firm ties within and beyond New Jersey.
Rutgers Business School offers one of the vastest MBA programs. Students can study these concentrations in a full-time or part-time program. Concentrations include:
Rutgers Business School is accredited by AACSB.
In addition to part-time and full-time MBA programs, the school also offers an Executive MBA and MBA in Professional Accounting.
MBA students in the Rutgers Business School will develop intellectual, ambitious, entrepreneurial, and collaborative skills to help them create their own business ideas and strategies.
Additionally, you'll have vast options for internships, thanks to the school's partnership with big companies, such as Bayer, Novartis, Johnson & Johnson, and Bristol-Myers Squibb. Among the biggest employers at the institution are the latter and Merck.
---
Martin Tuchman School of Management – New Jersey Institute of Technology

The New Jersey Institute of Technology began in 1881 as a classic engineering college and later grew, becoming a member of the Association of Public and Land-grant Universities, a Sea grant college, and a Space grant college that offers hundreds of majors.
The school has over 12,000 students from 80 countries, almost 2,000 staying on-campus.
NJIT has five colleges and one school, organized into 21 departments, one of which is the Martin Tuchman School of Management. The university's school of management is one of the best schools for students looking for advanced degrees for career advancement.
NJIT is home to one of the vastest student organizations, clubs, and career placement opportunities to help students build networks and transition to employment smoothly.
Martin Tuchman School of Management offers these MBA programs:
Martin Tuchman School of Management is officially recognized by AACSB.
Due to the Tuchman School of Management's emphasis on conducting business using technology, students have the opportunity to study cutting-edge technologies throughout the NJIT ecosystem.
The Tuchman School of Management can draw on NJIT's history as a technological leader to better prepare its students for management in a technologically driven business environment.
---
Leon Hess Business School – Monmouth University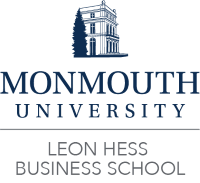 Monmouth University was established in 1933 to give local high school graduates who couldn't afford to attend college at the time the chance to pursue higher education. Today, Monmouth University has over 7,000 students, 40% of whom are living on-campus.
Additionally, the university is one of the top employers of Ph.D. graduates, given that 80% of its faculty members have Ph.D. degrees.
Monmouth University has eight schools and colleges providing high-quality education at affordable rates, including a Master of Business Administration program in the Leon Hess Business School.
One of the best qualities of the university is the equal focus given to its international students. Through connections with well-known corporate partners, Monmouth University offers its students the chance to expand their professional network as international students.
Leon Hess Business School offers these MBA degree concentrations:
Leon Hess Business School is officially accredited by AACSB.
The Leon Hess Business School has developed two distinctive business centers on campus, the Kislak Real Estate Institute and Monmouth University Center for Entrepreneurship (MUCE). The university is also starting a new initiative that allows students to collaborate with esteemed executives and organizations and learn from them.
Business school students can form relationships while positively impacting their communities through these centers and partnerships.
Not only will the school focus on giving you a better education, but they'll also focus on helping you complete your MBA degree without denting your finances. Scholarships are automatically available to all MBA applicants who enroll in a minimum of six credits per semester and have an undergraduate GPA of 3.0 or above.
Additionally, the school's Financial Literacy Project helps students prepare to manage their own finances, meet their financial commitments, and be better prepared for retirement.
---
Stevens Institute of Technology School of Business – Stevens Institute of Technology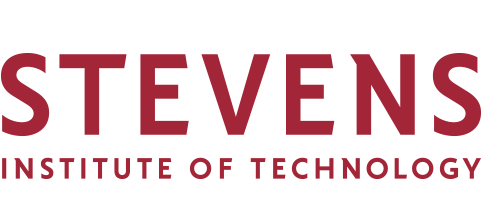 Stevens Institute of Technology, founded in 1870, is one of the first colleges in America to focus exclusively on mechanical engineering, making it one of the oldest technological universities in the country.
SIT now has over 8,000 students enrolled in the school, representing 60 countries and 47 states throughout Asia, Europe, and Latin America.
And since the university was focused on mechanical engineering, students in all majors and degree levels will have advanced knowledge in technology and engineering.
Stevens has three schools and one college that offers STEM-based coursework, including the School of Business, which uses a distinctive, cross-disciplinary approach to education that emphasizes technology, leadership abilities, data, and business analytics.
Networking opportunities in the university are vast and varied, allowing students to build networks in the new normal. When it comes to online learning, Stevens doesn't come last.
The Schools of Business at Stevens Institute of Technology offers one of the best on-campus and online MBA programs.
There are three MBA tracks available:
The Schools of Business at Stevens Institute of Technology is accredited by AACSB.
Stevens is one of the best schools in the country for Study Abroad opportunities. Students are allowed to visit one of the most dominant countries in the world, including China.
Stevens' students in the program will meet with company CEOs in other countries, broadening their knowledge about foreign business issues. Through this program, you'll better grasp different business concepts and how culture may affect business strategy.
---
Rohrer College of Business – Rowan University

From its beginnings in 1923 as a regular school to prepare teachers for South Jersey classrooms, Rowan University has grown into a comprehensive public research university with a solid regional reputation.
Today, RU is acknowledged as an R2: Doctoral University – High research activity, which enrolls more than 19,000 students yearly.
Rowan University has 14 colleges and schools, including the Rohrer College of Business. Students are encouraged to develop relationships outside the classroom to benefit from them during their graduate studies and careers.
Networking events in the university involve business tours and meetings with business owners near the school.
Accredited by AACSB, the Rohrer College of Business offers a flexible on-campus and online MBA program with these concentrations:
The MBA at Rowan University is the most flexible MBA curriculum in the area, allowing students to refine their business abilities in certain areas or build expertise across industries to broaden their perspectives and stand out from the competitors.
Additionally, Rowan University is one of the few schools in the United States to provide a concentration in Cannabis Commercialization.
Unsurprisingly, more and more students are enrolling in an MBA and taking this concentration to be able to join the rapidly developing cannabis business. It is projected that the quickly developing cannabis market will grow to be a multi-billion dollar economic engine for the USA and worldwide.
---
Anisfield School of Business – Ramapo College Of New Jersey

Ramapo College Of New Jersey, a founding member of the Council of Public Liberal Arts Colleges, is part of New Jersey's public system of higher education established in 1969. The institution has over 7,000 students studying in different majors, from certificates to professional studies.
The college has been praised for its accessibility and modernity in contrast to the scenic surroundings and is hailed as one of the US' most beautiful college campuses.
Ramapo College Of New Jersey has five interdisciplinary schools that offer degrees in several fields, including the Anisfield School of Business Master of Business Administration. You will be engaged in cutting-edge learning opportunities, preparing you for success in your job and personal life.
Most significantly, because almost all of the classes are 35 students or fewer, your professors will get to know you.
Anisfield School of Business offers a Master of Business Administration degree program that allows students to choose one of the following electives and create their own track:
Leadership
Marketing
Supply Chain Management
Business Analytics
Accredited by AACSB, the school also offers a 4+1 BS to MBA curriculum for students who are yet to earn a bachelor's degree.
Through various internal and external activities, the Anisfield School of Business continues to be dedicated to having a positive societal impact and engaging with stakeholders in 2022–2023.
Students get networking opportunities year-round, allowing them to transition smoothly upon graduation. This is a major benefit for business students, given that the competition in today's market is fierce and competitive.
---
Feliciano School of Business – Montclair State University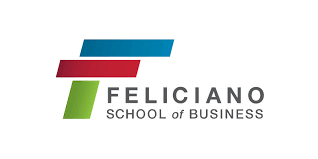 Montclair State University, established in 1908, is classified as an R2: Doctoral University – High research activity. The university has the second-largest enrollment in New Jersey, enrolling over 22,000 students yearly.
Montclair State University has five colleges and six schools, including the Feliciano School of Business, that collaborate to provide interdisciplinary programs and organize and carry out academic programs within their units.
The Feliciano School of Business dominates as a leading business school for women's empowerment. Several female faculty members are available to guide female students through their academic journeys.
Additionally, there are several possibilities to interact with other women as peers at the School because more than half of the student population are female.
Feliciano School of Business offers one of the best online MBA programs in New Jersey. The School's online MBA program provides the following concentrations:
Aside from offering a fully online MBA program, the AACSB-accredited school also delivers Weeknight MBA, Hybrid MBA, a 12-month Accelerated MBA, and a Bachelor's/MBA 4+1.
Online students can concentrate on one of the other areas that the Feliciano School of Business MBA Program offers on-campus.
The business school allows students to participate in the 9-10 days overseas study trip program. This opportunity will give you an unforgettable and enlightening experience learning about dynamic world economies with knowledgeable instructors and classmates.
The competitive, commercial, and cultural aspects of the worldwide marketplace are the main topics of the study tour.
---
Silberman College of Business – Fairleigh Dickinson University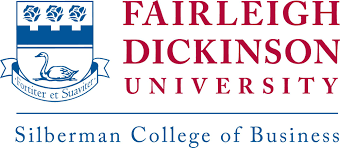 Fairleigh Dickinson University, established in 1942, is one of the few universities in the country with several campuses outside the United States. FDU has three other campuses; one in Canada and two in the United Kingdom.
With more than 12,000 students, Fairleigh Dickinson University is the largest private university in New Jersey. These students seek top-notch programs focused on careers on schedules that are flexible to their requirements – days, evenings, and weekends.
Fairleigh Dickinson University has two academic colleges, including Silberman College of Business, and seven independent schools.
The Silberman Institution of Business has three locations. The Florham Campus, which houses graduate degrees, emphasizes providing students with a well-rounded educational experience full of options and counterbalanced by exciting extracurricular activities that provide networking opportunities.
AACSB- accredited Silberman College of Business offers these MBA degree programs:
The Principles for Responsible Management Education of the United Nations has recognized Silberman as an Advanced Signatory Participant since 2009. This means that the business school is one of the dedicated business schools that contributes substantially to transforming business management education, research, and thought leadership by creating curricula that incorporate sustainability and social responsibility.
In addition, Fairleigh Dickinson University is one of the country's top universities in one-on-one career counseling and evaluations.
---
Paul Stillman School of Business – Seton Hall University

Seton Hall University, established in 1856, is classified as an R2: Doctoral University – High research activity and the oldest diocesan university in the country. The university offers over 100 degrees from undergraduate to graduate levels and enrolls more than 9,000 students every year.
Seton Hall has 11 schools and colleges, including Stillman School of Business. The School's small class sizes and flexible course schedules help it to retain the atmosphere of a close-knit community.
Students collaborate with teachers and authorities to meet their academic and professional objectives.
Additionally, the 20,000-strong alum community offers students various educational, professional, and networking opportunities.
Stillman School of Business offers an MBA degree program that allows students to choose a general track or one of the following concentrations:
Stillman School of Business is accredited by AACSB.
Stillman School of Business students are required to participate in and complete the Launch Experience. This opportunity will introduce you to eminent instructors, subject matter experts, and your peers, many of whom are working professionals from top businesses.
As the program progresses, you will also get to know the Stillman School's alum network and gain from our solid corporate relationships.
---
Norm Brodsky College of Business – Rider University

Rider University, established in 1865, was a men-only college and only admitted women starting in 1896. 94% of faculty members have doctorates or other terminal degrees in their fields.
At Rider University, classes are small, and students get the attention they need with an average class size of 17 and an 11:1 student-to-teacher ratio. The university has over 5,000 students.
Rider University has four academic units, including the Norm Brodsky College of Business. All students have the chance to participate in activities that will provide them with the practical experience required for their degrees.
More than 1,000 internships, co-ops, and field placements are completed by students annually as part of their degree programs.
Accredited by AACSB, Norm Brodsky College of Business offers on-campus and online MBA programs with four available concentrations:
The School provides various learning opportunities to help business students apply their classroom knowledge to real-world applications. Students are separated into teams and collaborate to create and carry out a small business plan.
Corporate sponsors assist them by providing start-up capital and acting as mentors for the duration of the program. Representatives from LGS Marketing Services, Johnson & Johnson, and GHO Ventures, LLC have all previously served as mentors.
---
Frequently Asked Questions
Who Are the Largest MBA Employers in New Jersey?
According to BLS, New Jersey is the #1 state for management occupations; professionals in this industry make a mean annual wage of $158,300.
With over 500,000 people working in managerial jobs, the New York-Newark-Jersey City metropolitan region likewise has the greatest employment level for management vocations.
The three largest MBA employers in New Jersey are Johnson Controls Incorporated, Northeast Automation of America, and McGuire Air Force Base.
How Much Do MBA Programs in New Jersey Cost?
Many business schools in the state of New Jersey offer online and on-campus MBA programs. Costs depend on several factors, such as program format and residency status. However, the average range of MBA degrees in New Jersey is between $700 to $2,000 per credit hour.
Some business schools have made it a mission to ensure that online MBA students pay the same tuition costs as in-state students who attend classes on campus. They may also provide online MBA students with access to scholarships and grants.
Should I enroll in a specialized MBA program in New Jersey?
New Jersey industries impact students' decisions on their MBA programs' concentrations. MBA students in New Jersey can concentrate in finance, healthcare management, information technology, or supply chain management, depending on their area of interest, with a strong emphasis on clean financial services, healthcare, technology, and manufacturing.
Is an MBA degree from New Jersey worth it?
MBA degrees from New Jersey are worth it. However, a program's reputation depends on several factors. You should consider the organization that awards the business school's accreditation while evaluating the reputation of an online MBA program.
The Global Association to Advance Collegiate Schools of Business International is the most respected organization for certifying business schools.
Is an undergraduate business degree a requirement to pursue an MBA?
Some schools do not require students to possess an undergraduate degree in business to enroll in an MBA. However, you should have at least knowledge of quantitative methods.
---
Stay In The Know:
Best MBA in Healthcare Management Programs