General
Build a Strong Marketing Management Skill Stack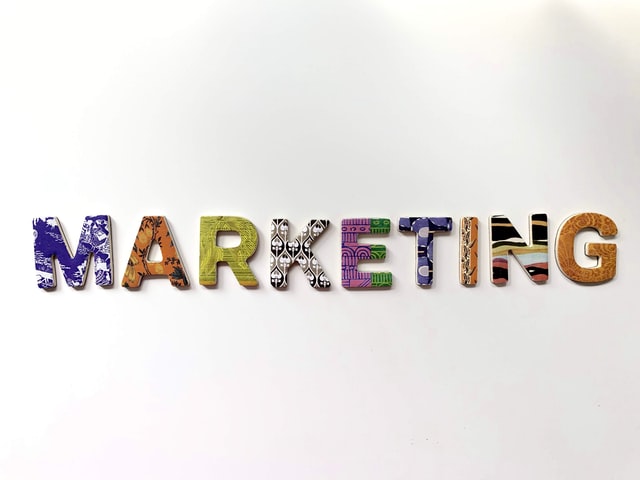 In this article, we will be covering...
How Strong is Your Marketing Management Stack?
Managing the resources, activities, schedules, and costs required to execute a marketing campaign can be a sizable task. It is made possible due to a successful marketing management stack.
Marketing management streamlines the job of marketers and helps them reach their customer base. They can respond quickly and accurately to their customers' demands.
Marketing Management
Marketing management involves designing, executing, and tracking an organization's marketing strategy. The process includes the marketing plan, tactics, and campaigns needed to create and meet target customers' demands to drive profitability.
Market research is needed to understand the marketplace and determine what is lacking to ensure the right decisions are being made. Marketing managers exploit underserved opportunities. Market research includes pricing, competitive analysis, key demographics, and optimal promotions for attracting customers.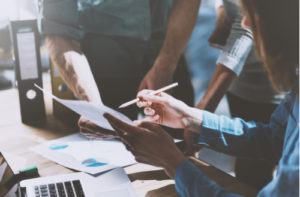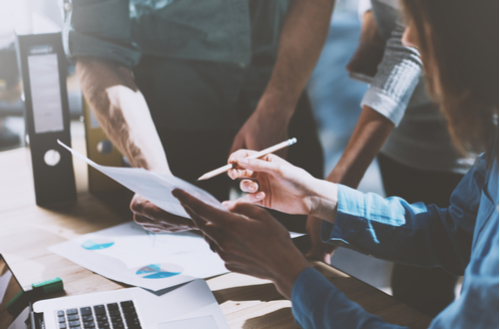 What Do Marketing Managers Do?
Marketing managers get customers interested in products and services across media channels. They oversee the communication between an organization and its customer base. You may be looking for a career where you can fuse your creativity and people skills to make a difference in a company. Marketing management could be a good fit for your career.
Marketing managers oversee marketing campaigns to raise awareness and generate demand for products and services. The broad definition can encompass many activities, including designing and managing marketing campaigns. These professionals direct social media engagement strategies and manage budgets for marketing campaigns.
Other things marketing managers do:
Collaborate with advertising and creative departments.
Review advertising material for digital and print media.
Prepare advertising contracts.
Perform market research to discover new opportunities.
Oversee marketing department employees.
Analyze market trends and conduct competitor research.
Types of Marketing Managers
Marketing managers work in corporate environments. They lead in many industries, including technology, healthcare, hospitality, entertainment, and finance. No matter where your passions lie, you'll find marketing jobs in that industry. Some marketing managers emphasize a specific area of marketing. These specialties can include the following:
How Can I Build My Marketing Management Stack?
Most hiring organizations seek candidates with at least an undergraduate degree for marketing management positions. If you're interested in a marketing management career, consider pursuing a degree in communications, marketing, advertising, or a related field. Make yourself more appealing to hiring managers by earning an MBA (Master of Business Administration) with a marketing specialization.
Building Your Marketing Management Skills
Formal education in marketing helps professionals build a foundation for success. However, marketing managers leverage a range of skills while working. As you gain hands-on experience or pursue a degree, look for opportunities to build the following skills:
Writing and Public Speaking: These skills help marketing managers present ideas clearly and effectively to private clients, customers, and decision-makers.
SEO Fundamentals: These skills help you make decisions when directing campaigns on digital platforms.
Analytical Skills: Marketing managers sort and analyze data while evaluating the success of marketing campaigns.
Creative Thinking: These professionals stay on their toes. Creative thinking empowers marketing experts to generate new ideas that catapult compelling campaigns and marketing strategies.
Interpersonal Skills: It doesn't matter how much you know if you cannot convey ideas effectively. Honing your interpersonal skills equips you to work and collaborate with public relations, advertising, and customer service departments.
Project Management Skills: PM skills prepare managers to manage teams, set goals, track progress, and meet deadlines.
Technical Skills: Gaining technical prowess, especially in project management, presentation software, email marketing, and SEO software, equips leaders to complete tasks more efficiently.
General Leadership Skills: Focusing on growing as a leader helps you motivate marketing team members and assign tasks to the right workers.
Marketing Management Stack Education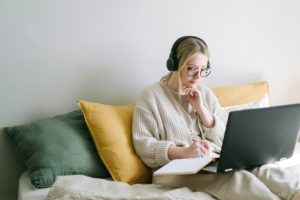 Most future marketing managers need to earn a bachelor's degree in marketing. A Bachelor's in Marketing makes the most sense when choosing a major. Students can also study topics like business, advertising, marketing management, and communication.
Most undergraduate programs typically span four years of full-time study. In some cases, students may have the opportunity to participate in a semester-long internship as part of their degree program. This internship experience can provide valuable practical skills and real-world experience that complement the theoretical knowledge gained through coursework. These learning experiences grow your network and give you on-the-job training.
In addition to offering general marketing studies, certain business schools also offer specialized programs and emphases. These unique focuses allow students to delve deeper into specific areas within the field of marketing, equipping them with more specialized knowledge and skills for their future careers. This tailored approach can be beneficial for students who have a particular interest or career goal in mind within the realm of marketing.
Standard marketing specialization options include lifecycle marketing, product marketing, e-commerce, and growth marketing. The differences in features of these concentrations can vary from one program to another. It's important to carefully evaluate and compare the offerings of each to find the one that best suits your specific needs and requirements.
Advanced Degrees
Marketing professionals can return to school for a Master's in Marketing or an MBA specializing in marketing. Some of the nation's best business schools provide online Master's in Digital Marketing programs. William and Mary features an online Master's in Marketing with excellent features.
The cost of these programs varies substantially. Students must decide whether to go into debt to earn the extra credential. Working professionals may benefit from corporate tuition programs and tuition reimbursement.
A master's degree is not always necessary. However, it can help job seekers stand out from the competition. Most programs feature 18 months to two years of study. Part-time students learn at a slower pace by taking fewer courses each term. Some future marketing managers are still determining whether they want to go to graduate school. Alternatives like continuing education opportunities and certificates provide additional training without the cost of a full degree.
Top MBA in Marketing Management Programs
| University | Location | Website |
| --- | --- | --- |
| University of California, Los Angeles | Los Angeles, California | Website |
| Duke University | Durham, North Carolina | Website |
| University of Chicago | Chicago, Illinois | Website |
| Northwestern University | Evanston, Illinois | Website |
| Johns Hopkins University | Baltimore, Maryland | Website |
| Rice University | Houston, Texas | Website |
| New York University | New York, New York | Website |
| Carnegie Mellon University | Pittsburgh, Pennsylvania | Website |
| Vanderbilt University | Nashville, Tennessee | Website |
| Washington University in St. Louis | Saint Louis, Missouri | Website |
Top MBA in Marketing Management
Marketing Management Stack Experiences
Marketing manager positions typically necessitate a few years of prior experience. This requirement can make it challenging for recent graduates who are seeking employment right after completing their studies, as they may not meet the qualifications for these roles. When you're on the hunt for a job, it's helpful to know which positions to look for. Some options to consider are public relations assistant, marketing coordinator, and advertising sales agent. These roles often offer opportunities to work in dynamic industries and contribute to the success of businesses.
Individuals aspiring to become marketing managers can kickstart their careers by taking on volunteer or intern roles within organizations. These positions typically do not require extensive experience, making them accessible for newcomers to the industry. By starting as a volunteer or intern, aspiring marketing managers have the opportunity to develop valuable networks and gain hands-on experience that contributes to their professional growth.
Payscale reports that marketing coordinators earn average base salaries of over $49,000. It is common for recent graduates to start their careers in entry-level positions and remain in those roles for approximately two years before progressing to more advanced positions. This period allows them to gain valuable experience and develop the necessary skills and expertise required for advancement in their respective fields.
For students who are facing challenges in finding employment opportunities, there are several strategies that can be beneficial. One option is to explore additional internships, as they provide practical experience and enhance one's resume. Another approach is to seek out a marketing mentor who can offer guidance and advice for career advancement. Additionally, considering enrollment in a career bridge program can help bridge the gap between formal education and professional employment by providing valuable skills development and networking opportunities.
Licenses, Certifications, and Professional Organizations
Marketing manager certifications give job seekers chances to identify their abilities and competency as marketing managers to employers. Obtaining a marketing manager certification will give you a competitive advantage when you apply for jobs. It can potentially increase your base salary. Here is a list of the best marketing manager certifications.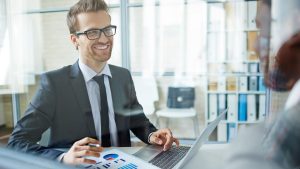 Working as an elite marketer means constantly amplifying your skills and taking note of your accomplishments. The American Marketing Association's Professional Certified Marketer (PCM) program can help professionals a way to do both. You can become a Professional Certified Marketer by taking and passing their exam. The PCM program was developed from the expertise of hundreds marketers. It is one of the top benchmarks of excellence in marketing and meets meticulous professional certification standards.
Certification Details:
Two years of education or specific training after high school are not required.
More than two years of professional work experience is not required.
An exam is required.
Renewal is required every three years.
The Certified Sales Professional (CSP) program provides an understanding of consultative selling. It includes business creation to improve time and territory management. Certificate holders learn goal-setting and prospecting skills. The goal is for attendees to return to their territories with a renewed enthusiasm for selling.
Certification Details:
Two years of education or specific training after high school are required.
More than two years of professional work experience is required.
An oral or written exam is required.
Renewal is required every three years.
The Promotional Products Association International (PPAI) offers a Certified Advertising Specialist (CAS) Certification. The certification is awarded to professionals in the promotional products industry who have accumulated at least three years of experience. These professionals have met thorough educational testing and course requirements-demonstrating a commitment to their profession. Workers earning their CAS demonstrate the highest standard of conduct and integrity.
Certification Details:
Two years of education or specific training after high school are required.
More than two years of professional work experience is required.
An oral or written exam is required.
Renewal is required every three years.
Is a Career in Marketing Management Worth It?
The US Bureau of Labor Statistics reports the median annual salary for marketing managers is over $130,000. Salary and compensation packages are determined by where you live, what organization you work for, and what industry you work in. Marketing managers employed by scientific, technical, and professional companies tend to draw the biggest salaries.
Top MBA in Marketing Management Career Paths
| Career | Annual Salary |
| --- | --- |
| Chief Marketing Officer (CMO) | $339,556 |
| Product Marketing Director | $195,390 |
| Vice President (VP), Marketing & Business Development | $290,080 |
| Vice President (VP), Marketing & Communications | $267,103 |
| Marketing Research Director | $185,993 |
| Director of Digital Marketing | $182,410 |
| Senior Brand Manager | $101,752 |
| Global Marketing Manager | $104,252 |
| Corporate Communications Manager | $117,431 |
| Marketing Operations Manager | $91,282 |
Top Career Paths
Marketing managers enjoy lucrative salaries. Here are some of the nation's best cities to earn attractive salaries in:
Seattle, Washington: $93,000
Portland, Oregon: $81,000
Atlanta, Georgia: $76,000
New York, New York: $89,000
Dallas, Texas: $81,000
What Jobs Do I Qualify for as a Marketing Manager?
The rise of modern electronic media drives how organizations manage marketing. Evolving media formats change marketing's influence and reach. This fundamental change leads to new specializations. Social media is an essential tool. Marketers can take advantage of emerging opportunities. Marketing management professionals with well-trained skills can expect to stay employed and well-compensated throughout their careers.
Marketing managers' daily tasks shift depending on where they are within the product or service pipeline. In the research stages, their responsibilities include planning and preparation. They look for ways to capitalize on fresh opportunities. They budget, price, and design promotional materials during the development stages. After launch, marketing managers focus on advertising, service, and product evaluation.
Marketing managers perform many of the following tasks:
Researching the market for product or service opportunities.
Creating or revising marketing strategies that meet organizational objectives.
Working with other departments to plan, budget, and coordinate development, launch, and oversight.
Developing and maintaining promotional campaigns.
Producing advertising campaigns to inform customers.
Establishing or fine-tuning pricing and communication materials.
Working with customers, clients, and sales teams to evaluate and improve customer satisfaction.
Reporting to executives about current and future operations.
What are Some Similar Occupations for Marketing Managers?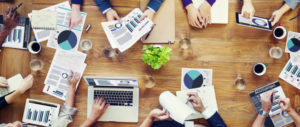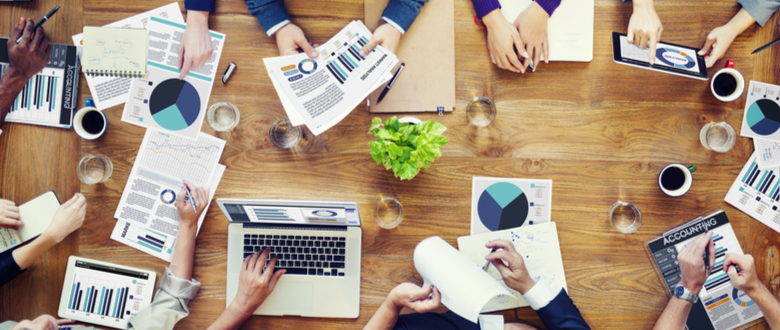 Marketing managers develop marketing plans for products or services. They can wear the "marketing manager" title or work other jobs in organizations. Here are some jobs that are like marketing management:
Project managers oversee teams of people to complete all types of projects. These professionals organize, plan, and execute projects. They work within budget and schedule restraints. Project managers lead teams, define project goals, and communicate with stakeholders. They may run a marketing campaign, construct a building, develop a computer system, or launch a new product. Project managers are responsible for the success of their projects.
Advertising managers plan and direct ad campaigns for businesses. Their working conditions include responsibility for the results of work done by others. Advertising managers select teams of people to work on projects. They may travel away from the office to meet clients and for off-site shoots. These professionals make decisions that have an impact on their clients. Their advertising plan helps the sale of a company's product.
Management analysts study and evaluate issues and opportunities in organizations. Their job is to offer solutions and help apply their ideas. Management analysts communicate by email, telephone, and in person. They write letters and memos and always work indoors. These professionals must complete and be precise in their work. Errors cause clients to lose money or time. They work 40 hours per week on a set schedule.
Public relations specialists create and maintain favorable public reputations for individuals, companies, and organizations. In a typical work setting, these professionals have high social contact. They spend their days talking to clients and coworkers. PR specialists work most of the time indoors and may attend outdoor events.
Purchasing managers buy goods and services at the best possible prices. They have a high level of social interaction. Purchasing managers work closely with many different groups. These professionals have a set schedule each week.
Advertising Salespeople
Advertising salespeople sell airtime on TV and radio stations. They also sell space in magazines, newspapers, and online websites. Advertising salespeople may work in conflict situations weekly. Customers are sometimes dissatisfied with advertising costs and results. These professionals travel away from the office. They work out of a car daily. This is a highly competitive environment. Pay and promotions are based on the number of clients and sales they make.
How Can I Know When I am Qualified to Become a Marketing Manager?
Marketing managers need at least an undergraduate degree. Some employers look past specific training. Many organizations prefer a marketing or business degree. Technology training and working design and media production knowledge help candidates stand out.
These managers need marketing experience. A leadership background in other business areas, like sales, can also meet this requirement.
A master's degree, like an online MBA, often provides a competitive edge in the market. A graduate degree will help job seekers build applicable skills and knowledge. Master's programs also offer professional experience through practicums and internships.
Needed credentials for marketing managers vary by industry, employer, and location.
Education Qualifications for Marketing Managers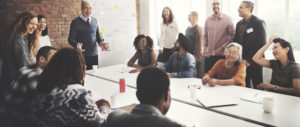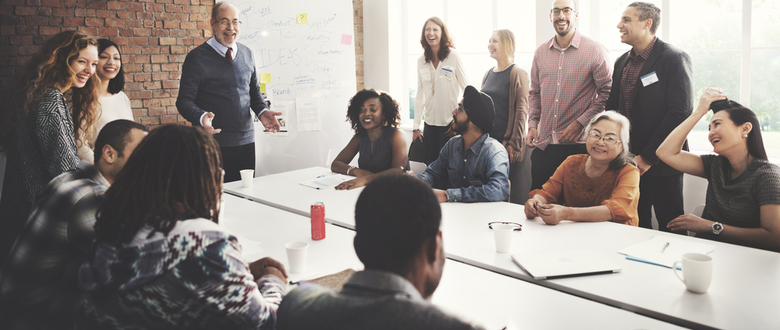 Organizations are always looking for marketing managers with business-related bachelor's degrees. Many employers want specialized training in marketing and advertising. A bachelor's degree combined with experience is satisfactory.
Employers may also want managers with advanced training in one or more business areas. Attractive candidates have backgrounds in media production, consumer behaviors, market research, and business communication.
Specialized education can lead to other professional benefits. Candidates can qualify for higher-paying positions and promotions. Earning an MBA is an excellent way for marketing managers to hone their skills and advance their careers. Online MBA degrees with marketing specializations offer even more excellent targeted training.
Stack These Actions to Become an Effective Marketing Manager:
The path to becoming a successful marketing manager is like other professions that generally require a degree. As the position suggests, a marketing manager is a management job that involves knowledge through coursework. Years of experience in the field are sometimes preferred for mid-level positions.
Earn Your Bachelor's Degree
As already mentioned, marketing managers do well to earn their undergraduate degrees. Marketing is the most practical program for marketing managers. However, there are other options. Degrees in business management and communications are good choices. Coursework focuses on critical skills that are pertinent to careers in business. These programs can help make your resume stay versatile and adaptive.
Marketing degree coursework includes online retailing, advertising, product pricing, market research, consumer behavior, and professional sales. Taking courses in other fields, especially technology or visual arts, will broaden students' knowledge base and make them more adaptable in meeting diverse consumer base needs.
Complete an internship during your degree is highly recommended. It provides experience in the field. Internships allow undergraduate students to understand the marketing field better and identify interests.
Go on to an MBA Program
An MBA is not required to become a marketing manager. An advanced degree can help individuals stand out from other candidates. An MBA in general management gives professionals a broader understanding of leadership, human resources, finance, and more. Students can look for programs that offer marketing concentrations. An MBA in marketing features supply chain management, new product development, and brand management courses.
Pursue Employment
You will likely need experience in entry-level positions before becoming a marketing manager. Entry-level jobs include sales associates, marketing specialists, marketing analysts, and marketing associates. Gain experience in these roles. You will better understand successful marketing managers' functions.
Marketing managers are needed in all facets of business. They can work in industries like business and finance, food service, healthcare, education, software, the arts, architecture, and engineering.
Build Your Unique Marketing Management Stack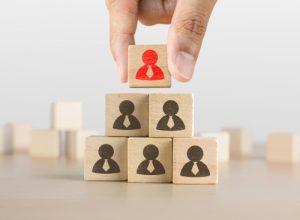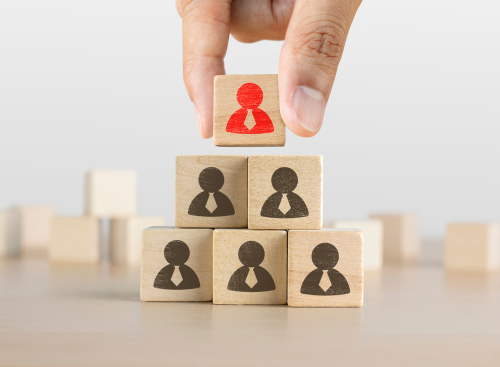 If you are at the beginning of this exciting career, check out our free online course on Marketing Management.
Marketing managers need soft and hard skills to be successful. These professionals should deeply comprehend advertising and analytics to meet their objectives and best understand their customer base.
While marketing managers lead or work within a team, solid communication skills are essential online and in person. Being an effective speaker and listener helps your team understand what is required of them. They should understand that their input is valued.
Marketing managers should be adaptable as they think critically to find an organization's best solutions. Having trusted organizational skills is essential to a marketing manager's success. They need to meet goals and deadlines.
Marketing managers play a vital role in the success of a business. They lead teams and create marketing strategies that meet the organization's goals. Their work helps to maximize profits and build brand recognition. Marketing management positions require applicants to have the correct education and experience. Capable marketing managers will be mindful of their management stacks and work to develop them well throughout their careers.
If you have analytical skills and a knack for knowing what customers want, becoming a marketing manager is a great career path for you.
Written by: Tammie Cagle