Resources
The 10 Highest Paying MBA Careers in 2023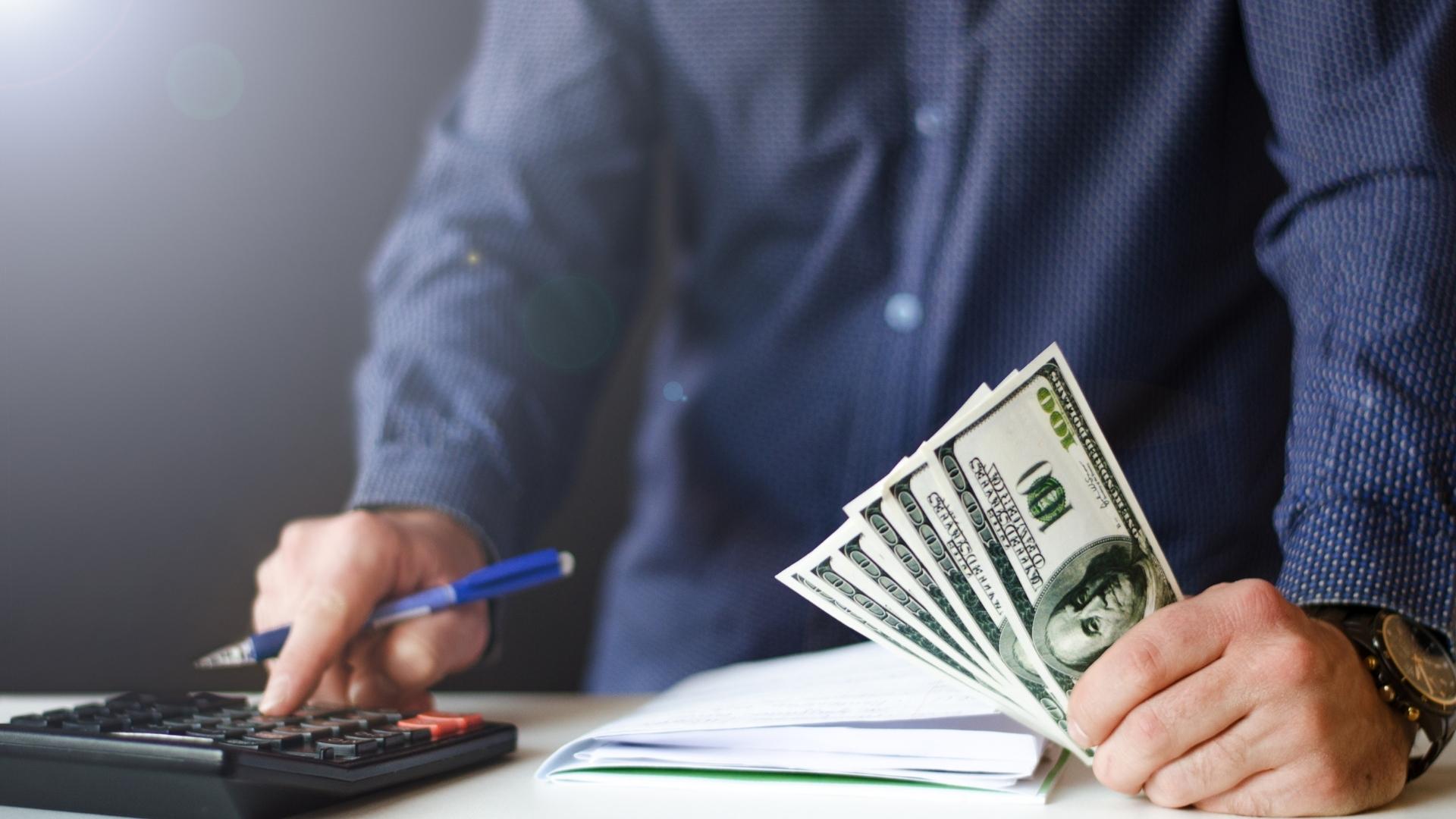 In this article, we will be covering...
An occupation in business presents incredibly lucrative career paths one can pursue. The Bureau of Labor Statistics is asserting that the median annual wage for business and financial occupations was already $76,570 in 2021.
All the occupations listed under this category only require a business school bachelor's degree as an entry-level education requirement. At this rate, a Master of Business Administration or an MBA graduate holds a promising future with lots of opportunities to move up the career ladder and achieve a high annual salary.
It is no wonder graduates from even the most prestigious business schools still proceed with an MBA degree program. An MBA education can provide the knowledge and expertise required to land a high-paying MBA job. It can also foster the needed skills and widen one's professional network in the business world.
An MBA degree will surely make one stand out and be competitive in the job market, not just for jobs for MBA graduates but for all kinds of management jobs and marketing jobs. MBA grads' resumes are more remarkable to corporate recruiters and staffing firms than those with just a bachelor's degree.
What is an MBA Degree?
A Master's in Business Administration (MBA) degree is considered a generalist graduate degree as it offers an integrated and comprehensive understanding of a wide range of theories, concepts, and practical training in business administration. It covers different aspects of business administration, such as accounting, finance, marketing, entrepreneurship, management, and ethics.
MBA graduates come out of graduate school equipped with a complete understanding of business concepts and honed skills, especially in leadership, business strategy-building, and communication.
The 10 Top Paying MBA Jobs
After a hard-earned degree, MBA graduates will indeed look for a return on investment (ROI) from MBA jobs. After all, graduate business school expenses can be costly, even for a working professional. The goal is to be one of a company's employees with a high annual salary. To get the most out of an MBA degree, one should apply the knowledge and skills gained to the highest-paying MBA jobs available.
Consider that several factors affect the average salary of the highest paying MBA, such as the industry it belongs to, specialization or concentration, current work experience, the company applied to, and job location. Those who completed their degrees from M7 MBA business schools can also expect a higher annual salary.
This list serves as a guide regarding the highest-paying jobs for MBA graduates that will help you find the job description that suits you. Stated data on the average annual salary is based on the most recent BLS Occupational Employment and Wage Statistics survey.
Chief Technology Officer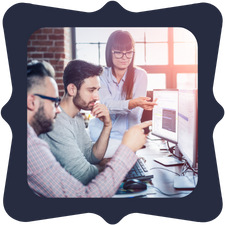 Average Annual Salary: $185,950
With the fast-paced technological advancements, companies, and institutions need a chief technology officer who is very knowledgeable on this aspect for better and more efficient processes within the information technology department. Scientific, electronic, and gadget companies usually have a high demand for this position.
The responsibilities of a chief technology officer depend on the type of company they are employed in. Still, generally, they include research and development, making investment decisions regarding products and technologies that are in line with the company's goals, ensuring data privacy and security, monitoring installed systems, and making sure that they are reliable and effectively serving their purpose, and their maintenance as well as protecting the companies' intellectual property.
Since this is a technical position, employers require applicants to have an MBA concentration in Information Technology or an MBA degree in computer science, computer engineering, or other similar courses as a bachelor's degree at the very least.
---
Top Executives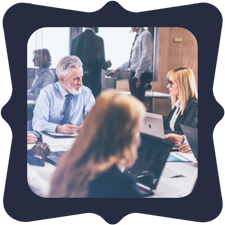 Average Annual Salary: $179,520
Top executives is a blanket term for the highest-paying MBA cluster composed of job designations such as chief executive officer (CEO), chief operating officer (COO), and chief financial officer (CFO). They are all chief officers but have a designated area in the organization over which they exercise their power.
Chief executive officers or presidents of a company manage and direct the overall long-term operation of an organization and implement policies to reach its goals. Chief financial officers oversee the financial aspect of the company operations, including strategizing and risk analysis. As for the daily business operations, it is the chief operating officer's duty to oversee the same.
Although these are MBA jobs, it does not mean immediate hiring for MBA degree holders as these positions would require years of experience and gaining the trust of the board of directors. An MBA degree would serve as an added credential that can speed up the process of getting promoted to a top executive position.
---
Investment Banker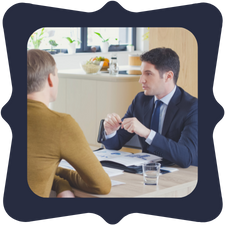 Average Annual Salary: ~ $150,000 (This is an estimate considering that the income of investment bankers is dependent on the current status of the financial market.)
Capital raising, mergers and acquisitions, forming strong business relationships, and other undertakings that would contribute to an institution's financial growth are an investment banker's main businesses.
An investment banker's clientele includes small businesses, above-average businesses, and even government agencies in some instances. An investment banker's job is to help corporations decide where to invest their money with little to no risk.
Investment banking demands in-depth knowledge of pricing on bond markets, hedge fund, underwriting, debt and equity, and corporate restructuring, among other subjects. Aside from an MBA, an indispensable quality that one must possess to succeed in investment banking is the power of persuasion through solid and practical communication skills.
Being an investment banker is hard work and demands long hours, but it is one of the highest-paying MBA options.
---
Marketing Manager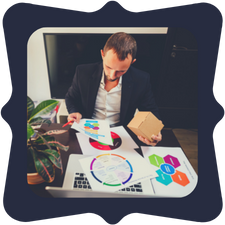 Average Annual Salary: $135,030
The primary duty of a marketing manager is to recognize the company's potential market for its products and services. This also includes coming up with a business strategy to increase the demand for the products they offer as compared to their competitors, how to reach their target customers, and negotiating advertising contracts. In short, they use their knowledge as MBA graduates to strategize a marketing plan that will put their company's products at the top of the list.
Some marketing managers are also involved in product development, like a senior product manager, working closely with sales managers and other departments such as public relations. It is crucial for a marketing manager to be updated with the latest trends in the market, competitively price their products, and ensure customer satisfaction.
A marketing manager must possess analytical, decision-making, and organizational skills, as well as creativity, in order to meet the demands of the job.
The job of marketing managers will continue to be one of the high-paying MBA jobs as demand for marketing management is projected to grow to 10% in the next eight years.
---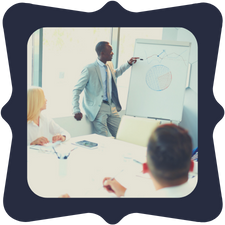 Average Annual Salary: $131,710
A career as a manager in the financial sector, such as banks and insurance companies, is one of the MBA jobs that offers a high average salary. Employers prefer applicants with MBAs for the position of financial manager and those with solid problem-solving and mathematical skills.
Financial managers often work with financial analysts considering the amount of data involved. As such, they are expected to be up to date with the advanced technology for their work.
A financial manager focuses on handling the financial aspect of the institution they work for. From keeping its expenses in check, maintaining its bank account, making financial statements, and financial and investment planning to comply with tax laws, the role of a financial manager is indispensable to the stability of any institution.
Aside from paying MBA with a high salary, other qualifications considered in giving financial managers a raise are their acquired certifications from known institutions such as the Chartered Financial Analyst (CFA) Institute or a Certified Treasury Professional (CTP).
---
Human Resources Manager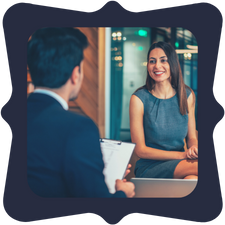 Average Annual Salary: $126,230
Human resources managers are the ones in charge of the administrative functions of a company or institution. There are different types of human resource managers based on their primary functions, such as recruiting or staffing managers, payroll managers, and employee relations managers. However, in most organizations, these specific human resources jobs are fulfilled by one individual.
They are known for bridging the gap between the management and employees, recruiting and screening new hires, training employees, maximizing employees' talents, overseeing the payroll and benefits programs for employees, mediating disputes, implementing disciplinary procedures, addressing workplace issues, and coordinating all concerns regarding the organization to the superiors.
MBA jobs like this one require related work experience, knowledge of labor laws, including compensation and employee benefits, and adept at using human resources software. One must also possess strong leadership skills, excellent communication and interpersonal skills, and decision-making skills. Relevant certifications issued by professional associations can also enhance human resources manager job opportunities.
---
Senior Product Manager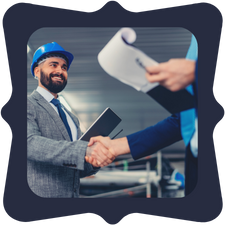 Average Annual Salary: $113, 446
As the job title suggests, a senior product manager oversees and monitors product development from conception until completion. As a senior product manager, one must set an objective and budget, consider what the consumer needs and wants as well as the functions of the product, and utilize resources efficiently to maximize the company's profit. They also serve as supervisors for other product managers in the team who are more hands-on in the production aspect.
The marketability of a product depends on its inputs in the production process and promotion strategy. They must also ensure strict adherence to the production schedule and the product launch, as these are critical factors that can affect consumer behavior. Senior product managers work closely with senior project managers and sales managers.
To attain a senior product manager or senior project manager position and further level up in the career ladder, one can acquire product management certifications from an accredited provider. Aside from the technical skills and business knowledge required for this job, one's creativity and inventiveness could pave the way to a higher rank and salary.
---
Health Services Manager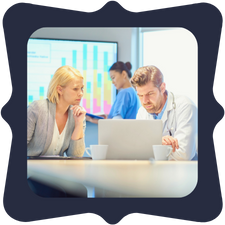 Average Annual Salary: $104,280
A health services manager is sometimes referred to as a health care executive or an administrator. They may be assigned to manage a particular department, a specific medical group, or the whole medical facility. This is not only limited to hospitals but also other healthcare facilities such as clinics, skilled nursing facilities, and health centers.
The job entails overseeing the institution's day-to-day operations while ensuring its long-term viability so that healthcare providers and medical staff can deliver efficient and effective medical services to patients without having to worry about administrative matters.
Their tasks include scheduling, budgeting, case management, staff training, performance reviews, planning meetings, promoting communication between management and workers, and representing the institution at investor meetings.
Aside from the management aspect, a health services manager must be knowledgeable in the current health care laws, compliance rules, regulations, finance, insurance, and medical and information technology to carry out their duties effectively. Work experience in the healthcare industry is a must.
The job outlook for health services managers is by far the highest at 32% for 2020-2030, based on recent labor statistics.
---
Business Operations Manager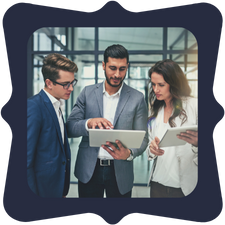 Average Annual Salary: $103,650
Supply chain management is the primary responsibility of a business operations manager. Overseeing that daily business operations are uninterrupted by ensuring that there are sufficient available raw materials, saving enough warehouse space for incoming stocks from suppliers, and making sure that deliveries are done on time are some of the duties of a business operations manager.
Business operations managers are always in contact with the company's different departments to gauge what each department needs for their continuous operation, adhere to set quality standards, and ensure that they have enough manpower and the right human resources.
In short, business operations managers are there to keep the engine running for the organization by keeping everything and everyone well-coordinated.
Excellent organizational, analytical, and quick problem-solving skills must be possessed by anyone who wants to become a business operation manager, as problems may occur that need an immediate solution to avoid loss in profit.
---
Management Consultant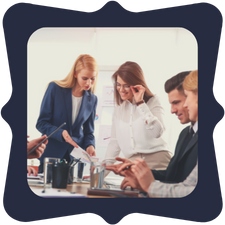 Average Annual Salary: $93,000
A management consultant is also sometimes referred to as a management analyst. They may be considered strategic and skilled managers serving as advisers to managers and management teams as they provide recommendations on improving the company in terms of increasing profit and reducing costs, similar to regular management jobs.
The initial duty of a management consultant is to determine the issues or problems, the organization's strengths, and weaknesses, and pinpoint areas in the management that can be improved. This is done through interviews, observation, and review of existing data and reports.
The management consultant will then present their recommendations. After the new procedures and changes have been implemented, discussions with the management are arranged to see if these have addressed the issue or problems.
Although some companies retain a management consultant as an employee, others hire management consultants on a project basis. This is where management consulting firms come in.
Frequently Asked Questions
What are the MBA programs available to students?
Universities and business schools have adapted to better cater to the needs of their students in the MBA program. Completion of the degree usually takes one to two years, depending on the type of program one is enrolled in.
The full-time program is designed for students fresh from earning their bachelor's degree or who have just started their careers. A part-time program is available for working professionals who want to expand their knowledge by taking a master's in business administration.
Another type is for those already employed in executive-level or management positions who seek furtherance and advancement in the field. Online MBA programs are also available for those who want more flexibility in completing the degree.
What is required to earn an MBA Degree?
You may have already chosen which business school to attend. Still, before being admitted to any MBA program, one must take the Graduate Management Admission Test administered by the GMAC or Graduate Management Admission Council. The GMAT can be taken at a test center or online, depending on your preference.
Any business school that offers an MBA program will look into your test score as an important factor in its admissions process. It is best to prepare for the exam to gain an advantage over other applicants, especially when applying to top-rated schools. Some employers even consider GMAT scores in their recruitment process.
An applicant does not need to graduate with a specific bachelor's degree. Although most of those who proceed with an MBA degree have backgrounds in business and finance, some come from different areas, such as the healthcare industry, information technology sector, arts, and human resources, among others.
What are the in-demand and highest-paying MBA concentrations?
Jobs for MBA graduates are already considered one of the highest-paying jobs in the market. However, between those with general MBA degrees and those with MBA concentrations or specializations, most employers, including Fortune 500 companies, Boston Consulting Group, and other companies, would prefer the latter.
More often than not, MBA concentrations determine the path of one's career in business administration.
Among the most in-demand and highest-paying MBA jobs require specializations in the following sub-areas:
Human Resources Management
Health Care Management
Marketing
Supply chain management
Entrepreneurship
Finance
International Business
Consulting
Most graduate business schools offer these specializations. It would be to your advantage to choose among these concentrations, or at the very least, take as many elective courses allowed by the university's curriculum that cover the areas you are very much interested in.
What is the number one highest-paying job I can get with an MBA degree?
The highest-paying job you can get with an MBA degree is that of a Chief Executive Officer (CEO). CEOs typically earn the highest salaries in the business world, often earning several million dollars per year. Of course, salaries depend on experience, training, and education, as well as the company and geographical location.

Wrap Up
So is an MBA degree worth the extra time, expense, and effort? Want to snag one of the highest-paying MBA jobs, engage in local or international business, or seek promotion to a management position? An MBA degree gets you there! An MBA graduate's potential for a higher and faster salary increase is also greater than non-MBA degree holders!