General
Build a Strong Entrepreneurship Management Skill Stack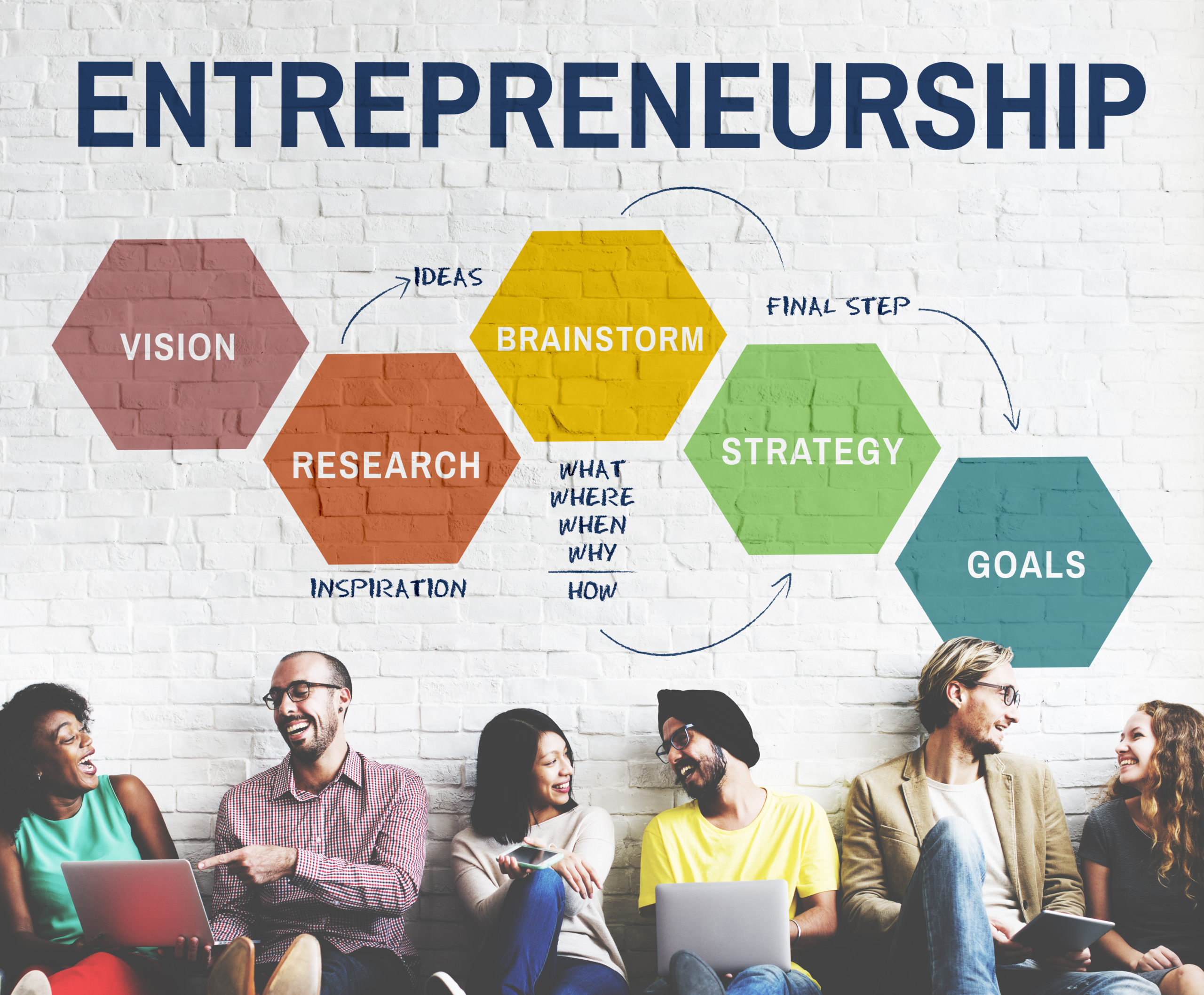 In this article, we will be covering...
How Strong is Your Entrepreneurship Management Stack?
Many entrepreneurs possess certain qualities that help them establish new entities. These characteristics include passion and a knack for innovation. These professionals provide new business ventures with a detailed direction. Entrepreneurs can pursue entrepreneurship management. Comprehending the structure needed to manage a company can help workers be successful as their businesses progress. This talent stack explains the practice known as entrepreneurship management along with why it's crucial to have an entrepreneur management plan.
Entrepreneurship Management
Entrepreneurship management is the practice of giving the innovation included in entrepreneurship a more tangible management structure. Many fresh entrepreneurs have ideas for entities, products, and services they want to start. They sometimes lack the know-how to manage a small business venture effectively. Driving a new venture and managing an existing company requires unique principles and methods. Through entrepreneurship management, you can spearhead a growing business without limiting the passion or creativity of a startup.
Entrepreneurship Management Plan
Having an entrepreneurship management plan provides benefits. It allows professionals to do the following:
Establish clear goals.
Coordinate actions.
Improve resource management.
Create performance standards.
Balance risk.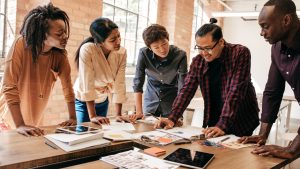 Establish Clear Goals
Within an entrepreneurship management plan, entrepreneurs establish the goals they want to achieve with their startup. This includes short-term goals, like launching the first product, and long-term goals, like generating X number of sales.
Coordinate Actions
Achieving goals is easier when everyone coordinates their actions. With an entrepreneurship management plan, the leader determines what steps the startup needs to take and who performs them. Charting these actions can also help leaders identify any missing actions before beginning and ensure that each action gets assigned to at least one person.
Improve Resource Management
Limited resources like time, funds, and staff are typical for new business ventures since leaders are working to grow a customer base. Therefore, entrepreneurship managers need to ensure they are wisely using their resources. Through an entrepreneurship management plan, one can determine where to spend resources before committing them.
Create Performance Standards
Entrepreneurship management plans allow professionals to define their desired outcomes and date when they want to achieve them. Use these as your performance standards and judge if your venture is on schedule. If you set a goal to launch your product in a year, you can check your progress every three months to ensure you're getting closer to the goal.
Balance Risk
An entrepreneurship management plan establishes how entrepreneurs balance their personal risk within their company role. Learning how to balance unique risks helps entrepreneurs better prepare for unexpected struggles. It may include how much of their own money the entrepreneur will safely invest.
What Does an Entrepreneurship Manager Do?
There are five critical elements within entrepreneurship management the entrepreneur is responsible for. These actions and realities make up the entrepreneurship manager's schedule.
Entrepreneurship Managers Lead in Innovation
Every successful entrepreneur is innovative in some way or another. She should be allowed to see the market demand for a good or service. That is what makes them distinct from other entrepreneurs. Their progress and process are critical parts of money-making. When an entrepreneur is innovative, she sees new opportunities approaching in places where others miss out.
Entrepreneurship Managers are Organized
Organization is one of the critical factors of effective entrepreneurship. In the absence of organization, everything becomes disorganized and inconvenient. These realities combine to create further losses. Once goodwill is reduced, you get aggrieved customers, and tension sets in at the staff level. The final stage is when workers leave the company.
Entrepreneurship Managers are Decision-Makers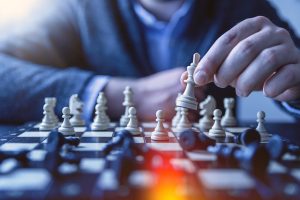 Entrepreneurs observe decisions. They make many decisions daily and are responsible for being at risk. Wise entrepreneurship managers learn from their past mistakes. Decision-making is a skill that comes easily to successful entrepreneurs who are traditionally high-risk takers in the business world.
Entrepreneurship Managers are Risk Bearers
Entrepreneurs need to appreciate that risk can't be expelled from a business. He should be ready for its outcome. Some consumers will be displeased with the commodities or services provided. They may discover that competitors can offer a similar service or product with better attributes and prices. There might be changes in government policies. These variables are part of the process. The burden may fall on the entrepreneurship manager.
Entrepreneurship Managers Have Vision
Vision is an important part of entrepreneurship and innovation. Promising entrepreneurs keep fire and vision in them. With vision and willingness, they will grow and sustain health. Young entrepreneurs should stay committed to watching their ideas become reality.
What is Successful Entrepreneurship Management?
Becoming an entrepreneurship manager means committing to practices that will solidify a career. Combining stacks of education, experience, talent, and skills keeps you developing as a business professional. Here are some steps to put into action to ensure a prosperous future:
Build A Solid Team
People are naturally organized. We all do better in groups and communities. This fact holds true in the business world. There is strength in numbers. Be on the lookout for skilled people. Find people who share your drive. When you find qualities that compliment yours, add them to the team.
Anticipate, Plan for, and Expect Growth
A Bonsai Tree grows for three to five years before it can begin to be trained. Those who cultivate the trees don't wait idly for the opportunity to grow. They develop a strategy that establishes the essential features and growth of the trees. A business works in the same way. Leaders will only profitably or fruitfully grow if they get ahead of their development.
Set Expectations
Expectations need to be set within every aspect of the business. Start by positioning your expectations and controlling what you define as success. Set expectations for your team. Recognizing benchmarks and observing them will lift the confidence of your team.
Invest Wisely
Spending money is among the least favorable activities for business owners and entrepreneurs. (Making money is one of their favorite activities). Investing is different than spending. Investing expects a return, and returns can be quantified. Limit your spending, but never stop investing. Invest in exchanging, identifying, internal marketing, instructing, team evolution, and culture.
What Can I Do with an Entrepreneurship Management Degree?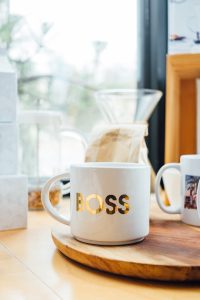 Most people who earn an entrepreneurship management degree start their own businesses or drive innovation in companies. Sometimes, more than the degree is needed. Those hoping to create their own companies one day can benefit from experiencing multiple roles before committing to their own entity. Many people find it helpful to build up capital by working for an employer. Here are some positions you qualify for with an entrepreneurship degree:
Recruiters
Average salary: $60,000 annually
Duties: Recruiters work to fill vacant positions within companies. These professionals reach out to prospective employees. They conduct interviews to determine whether they would be a suitable fit for an open role. Recruiters may work as part of a larger company. They are sometimes members of recruitment firms. They may act as coaches for candidates looking for a job. Recruiters help with things like resume writing and interview tips.
Average salary: $40,000 annually
Duties: Marketers work with companies or advertising firms to create content. They promote specific products or brands. Marketers perform various jobs, from digital design to copywriting. They typically have a background in creative or business roles. Marketers leverage multiple tools to ensure their content reaches as many potential customers as possible. Working as a marketer while pursuing an entrepreneurship management degree exposes you to the advertising side of running a business.
Average salary: $51,000 annually
Duties: Sales development representatives are entry-level sales team members. They're responsible for contacting prospective clients to interest them in a product or service. Many sales development representatives book meetings for higher-level members of their sales teams. Working as a sales development representative is an excellent way to practice the sales skills beneficial to starting a business.
Average salary: $95,000 annually
Duties: Financial analysts work with companies to monitor financial investments and stock portfolios. These professionals analyze an organization's expenses to ensure the company economically sustains itself. Some financial analysts work as part of a larger company. They may be part of a financial firm that contracts with multiple businesses. Working as a financial analyst provides valuable insight into the cost of business leadership.
Average salary: $120,000 annually
Duties: Sales managers are members of a sales team. They work in leadership roles. Sales managers oversee the productivity of their departments. They handle essential client accounts and travel to networking events like seminars and conferences. Sales managers have a solid combination of managerial and sales skills.
Top MBA in Entrepreneurship Management Career Paths
| Career | Annual Salary |
| --- | --- |
| Chief Strategy Officer | $187,251 |
| Vice President (VP), Engineering | $176,617 |
| Vice President (VP), Product Management | $186,409 |
| Chief Technology Officer (CTO) | $170,518 |
| Chief Executive Officer (CEO) | $159,046 |
| Vice President (VP), Marketing | $151,475 |
| Vice President (VP), Sales | $186,303 |
| Chief Operating Officer (COO) | $146,297 |
| Chief Financial Officer (CFO) | $143,760 |
| Vice President (VP), Business Development | $139,746 |
Top Career Paths
How Can I Build My Entrepreneurship Management Stack?
Entrepreneurship Management Skills
Building your skills and talent stack begins with being mindful of where time and energy are going. We only have so many of these resources. Do you want to spend an afternoon vegging in front of the TV, or would you be better served spending that time reading a leadership book? Here are some helpful practices that will result in an effective skill stack.
Create a Vision for Leadership
A strategic vision involves envisioning how you want your business to operate in the future. It entails setting clear goals and objectives that guide your decision-making and actions, helping to shape the overall direction of your company. By having a well-defined strategic vision, you can effectively plan for success and adapt to changes in the ever-evolving business landscape.
A great way to start is by setting SMART goals. By working step by step on specific, measurable, attainable, realistic, and timely goals, you pave the way to success. Other steps in developing your vision include:
Leveraging your talent.
Looking at the bigger picture.
Asking big questions.
Continuing to pursue education like a bachelor's and master's degree in entrepreneurship management.
Remain Self-Aware Over Time
Operating from a place of self-awareness means knowing your personality and individuality. Understanding your strengths and weaknesses is essential for personal and professional growth. By recognizing your areas of competence, you can leverage them to achieve success in various aspects of life. Similarly, acknowledging your weaknesses allows you to identify areas for improvement and work towards enhancing those skills or seeking help when needed. Taking the time to assess yourself helps in setting realistic goals and making informed decisions that align with your capabilities.
Always Empower Others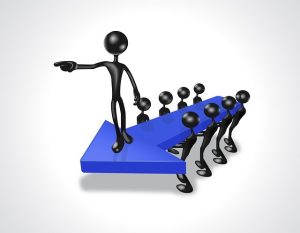 Entrepreneurship leaders play a crucial role in developing and growing teams within their organizations, as well as driving them towards success. They are responsible for nurturing the talents of their team members, fostering collaboration and innovation, and creating an environment that promotes growth and learning. By effectively leading their teams, entrepreneurship leaders can inspire individuals to reach their full potential and collectively work towards achieving organizational goals.
One approach to encouraging employee growth and development is by empowering them to step outside their comfort zones. This can be achieved through various strategies, such as providing opportunities for skill-building and learning, setting clear expectations, and offering support and feedback. By investing in their development, setting clear expectations, and offering support along the way, you can motivate your team members to embrace challenges with confidence while enhancing their skills and capabilities.
Never Stop Seeking Advice
It is an entrepreneurship manager's responsibility to improve and grow. To gain valuable insights and guidance, consider collaborating with a business coach, life coach, or a mentor. These professionals have the knowledge and experience to help you navigate challenges and reach your goals effectively. By working with a coach, you can benefit from their expertise and receive personalized support tailored to your specific needs. Additionally, reading books or articles on leadership development can offer valuable insights and knowledge that can further enhance your abilities as a leader. Be an example in development and growth and see your team follow in your footsteps.
Entrepreneurship Management Education
Online Undergraduate Degree in Entrepreneurship
Entrepreneurship bachelor's degree programs teach students business development, marketing, and management skills needed to run a company. New businesses play a vital role in the nation's economic growth. Many fail their first year. Businesses with fewer than 250 employees have been on the decline over the past thirty years, according to the Bureau of Labor Statistics.
An online bachelor's degree in entrepreneurship equips students with business law, financial accounting, and human resources training. They learn how to develop a business plan.
Entrepreneurship students graduate with the ability to work in any sector. Graduates with an entrepreneurship degree are prepared for careers in marketing. The BLS projects jobs for marketing managers to increase by 10 percent over the next decade. Entrepreneurship coursework also prepares students to find work as business analysts.
Online Master's Degree in Entrepreneurship
Drexel University features a unique online entrepreneurship program for graduate students. The university maintains the nation's only free-standing School of Entrepreneurship. Like-minded leaders surround enrolled students. These professionals are dedicated to being entrepreneurial thinkers and doers.
The Master of Science in Entrepreneurship and Innovation is a high-powered degree. Classes fuel the entrepreneurial mindset to create opportunities and meet the world market on solid ground. Students can start their own ventures. The Baiada Incubator provides the resources graduate students need to get started. Community, office space, mentorship, funding, competitions, and professional services live under one roof.
University of Arizona's Eller School of Business students apply their entrepreneurial mindset to start new ventures or improve established environments. The business school's online Master of Science in Entrepreneurship program is new. It was launched by popular demand from business leaders and students. It builds entrepreneurial students' understanding of real-world skills and thinking. They can innovate throughout their career adventures.
Enrolled students learn to expand their entrepreneurial thinking and the skills to bring their best ideas to fruition. Some distance learners strive to launch their own ventures. Others apply their skills in a corporation, public organization, or nonprofit. All graduate students emerge ready to lead and make a lasting impact.
The curriculum includes 30 credits. Six core courses cover topics ranging from customer-focused leadership to tech ventures. Online students dial in their focus of choice with four electives. Courses like Global Social Entrepreneurship keep enrolled students sharp and focused on business leadership.
Another great degree to pursue is the MBA in Entrepreneurship Management. This degree gives professionals an overview of all business practices. These are foundational teachings for every entrepreneur.
Top MBA in Entrepreneurship Management Programs
| University | Location | Website |
| --- | --- | --- |
| Stanford University | Stanford, California | Website |
| Massachusetts Institute of Technology | Cambridge, Massachusetts | Website |
| University of California, Los Angeles | Los Angeles, California | Website |
| Duke University | Durham, North Carolina | Website |
| University of Chicago | Chicago, Illinois | Website |
| Johns Hopkins University | Baltimore, Maryland | Website |
| Rice University | Houston, Texas | Website |
| New York University | New York, New York | Website |
| Carnegie Mellon University | Pittsburgh, Pennsylvania | Website |
| Vanderbilt University | Nashville, Tennessee | Website |
Top MBA in Entrepreneurship Management
Entrepreneurship Management Stack Work Experience
Aspiring entrepreneurs learn needed skills through many business avenues. Here are a few options they can pursue to develop an entrepreneurship stack with experience:
Internships
Interning at a startup is an effective way to gain experience as an entrepreneur. These professionals are responsible for doing more than what the job description lists. Everyone working at a startup wears many hats, especially interns.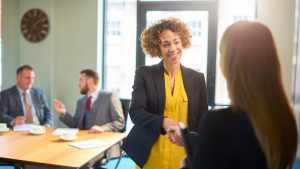 Join a startup
Getting a job with a young startup is like an internship. There may be more security. You will likely get paid and receive benefits. You can expect more job security than interns enjoy. Like internships, you learn what it takes to grow a startup without risking your own money and putting your ideas into the world.
Expect to meet other student entrepreneurs with aspirations of making it big when you pursue a degree like an online Master's in Entrepreneurial Management. Play your cards right and join their ventures to gain experience. Going in with an entrepreneur is an excellent way to learn in the entrepreneurship world. You will operate as an entrepreneur while leaning on someone else's idea.
Licenses, Certifications, and Professional Organizations
Professional organizations provide access to scholarships and help entrepreneurship students find employment. Some professional organizations feature certifications. These resources can significantly improve job prospects. Other benefits are mentorship programs, networking opportunities, and placement services.
Internet Marketing Association: IMA represents Internet marketing professionals in programming, sales, marketing, creative development, and business ownership. Its membership requires a college-equivalent education. It is free and provides access to industry insights. Members enjoy a professional network and an online professional certification course. You can become a certified internet marketer.
Association of Accredited Small Business Consultants: The AASBC exists to train enterprise consultants for small and medium-sized organizations. The association gives its members an exam for certification. These professionals can then assist clients with improving profits and performance.
Entrepreneurs' Organization: EO is a global network of professional entrepreneurs. It has 170 chapters in over fifty countries. The organization hosts leadership events and provides access to network directories, mentorship programs, and forums.
What are the Marks of Effective Entrepreneurship Managers?
Successful entrepreneurs like Henry Ford and Steve Jobs share qualities with one another. To check how you rank against these entrepreneurs, see if you share some of these qualities.
Solid leadership qualities – Do you take the bull by the horns? Do you want to make your community better? You may be a natural-born leader.
Highly self-motivated – Do you get energized when others fizzle out? When the going gets tough, do you get going? Your self-motivated personality might make you a solid entrepreneurship manager.
Strong sense of ethics and integrity – Do you make the right decision, even when no one else is watching? Entrepreneurs dig in and make tough decisions sometimes, even when it's not popular.
Willingness to transform failure into success – Do you stay encouraged even after falling flat on your face? If you know how to make lemonade out of lemons, your eternal optimism may be what an organization needs to stay profitable.
A competitive spirit – Do you work hard and play hard? If you're always looking to stay in the "W" category of life, figure out how your competitive spirit can serve in entrepreneurship management.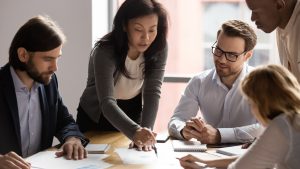 Build Your Unique Entrepreneurship Management Stack
If you are at the beginning of this exciting venture, check out our free online course on Entrepreneurship Management.
Entrepreneurship management is a challenging field that requires a unique set of skills and qualities. Not everyone is cut out for it. It demands resilience, creativity, problem-solving abilities, and the ability to take calculated risks. It's important to recognize that being an entrepreneur is not for everyone and that individuals should carefully consider their strengths and weaknesses before pursuing this path. Entrepreneurs are a special breed.
If you seek a challenge where the risk is only matched by a tremendous reward potential, you may have what it takes to be an entrepreneurship manager. These professionals have what it takes to raise the bar in the business world and then leap right over it. Entrepreneurs don't just set the tone for business leadership; they continue to amplify it over their adventurous careers. Hopefully, the education, experience, skills, and talent stacks included in this guide will help you develop as a solid and dependable entrepreneurship manager.
Written by: Tammie Cagle