Resources
How To Build a Perfect Resume and Cover Letter for Your Post-MBA Job Search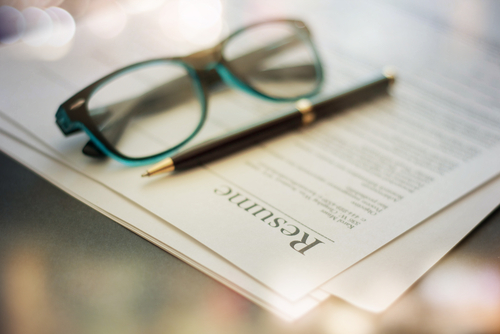 In this article, we will be covering...
As an MBA graduate, finding a new job begins with crafting a compelling resume and cover letter. These documents are your first chance to make a solid impression on potential employers and showcase your qualifications and skills. To build a perfect resume and cover letter that effectively highlights your MBA expertise, there are several key factors to consider. By paying attention to these factors, you can increase your chances of standing out from the competition and securing your desired job. Let's explore these essential elements to help you create a winning resume and cover letter as you embark on your post-MBA job search.
Let's dive into the resume.
Design Your Resume to be Easy on the Eye and Simple to Read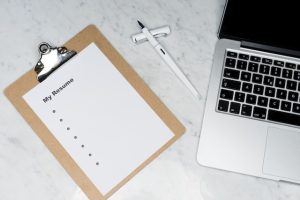 Technology has an impact on recruitment and talent acquisition across all industries. Many companies use automated screening software for the first round of resumes. From robust Applicant Tracking Systems and CRM to HR reps' tools, artificial intelligence helps organizations with time efficiency and effectiveness.
This technology allows employers to narrow down job candidates to the core applicants with the best chance at success. But there are a few things to keep in mind because of this. First and foremost, keep your resume simple. Don't confuse the software with charts or graphs, and choose a standard format.
Even if a computer doesn't do the first elimination round, recruiters and hiring managers are known to pass on resumes that are distracting or confusing. How you format your resume speaks volumes about your attention to detail and professionalism. It showcases your ability to present information in a clear and visually appealing manner, leaving a lasting impression on potential employers. Your resume should feature consistent spacing, margins, and fonts throughout the document. Use headings to transition between resume sections. Most recruiters will trash your resume if it is difficult to read.
Tailor Your Resume to the Job Opening
While editing your resume for each job application can be tedious, it can make or break you in the journey. Your resume needs to be relevant and stress keywords.
Whether you're aiming to make a fresh start in a different industry or simply looking for a change within your current field, crafting your resume to be relevant to each individual job is absolutely crucial. Countless job seekers fall into the trap of including excessive information on their resumes, unknowingly hampering their chances of standing out. Focus on highlighting accomplishments and experiences that speak to the position you are applying for.
Remember the automated screening software? Skills, job titles, experience, and other keywords are used to find the cream of the crop. Even recruiters looking for candidates with specific expertise and experience will use search filters.
The main objective of your resume is to strategically present all the essential details that will effectively pave the way for the next crucial steps in securing an interview. By providing compelling information, you can capture the reader's attention and ensure that you stand out among other candidates, propelling you closer to landing your desired position. You will have an opportunity to further discuss your education and experience in much more detail once you interview over the phone or in person.
Be Intentional on What You Include on Your Resume
Hiring managers care about your undergraduate degree, MBA degree, and the work experience in your career. In most cases, they don't care about your GPA. One exception to the rule is when you graduate with honors or at the top of your class. Credentials like that should be highlighted because they can give you a competitive advantage.
All employers desire to build a high-performing team. Hiring managers and recruiters prefer data over superfluous hype when reviewing submitted resumes. The easiest way to show you will contribute to the organization's objectives is by quantifying and showing off your past and current victories. Don't settle for vague descriptions. Instead, be specific and communicate in terms of percentages and amounts. Recruiters and hiring managers pick resumes with quantifiable results over ones lacking.
Be Mindful of the Length of Your Resume
Ideally, aim for a one-page resume that provides relevant information without overwhelming the reader. In fact, recruiters highly advise applicants with less than seven years of professional work experience to keep their resume confined to a single page. This concise format not only showcases your achievements and skills but also ensures that recruiters can easily scan through your qualifications without feeling overwhelmed. By following this recommendation, you present yourself as a focused and organized candidate, increasing your chances of catching the recruiter's attention.
To make a positive impression, it is essential to submit a well-structured resume that effectively showcases your skills and experiences. You can use two pages if you struggle to condense it to a single page. However, avoid submitting a resume that appears incomplete or stretched over multiple pages. By presenting your qualifications concisely and thoughtfully, you can capture the attention of the HR manager and increase your chances of being considered for the position.
A clear and organized layout, concise language, and appropriate formatting will make the content understandable and engaging for your audience. By implementing these strategies, you will undoubtedly distinguish yourself from the competition and position yourself as an exceptional candidate.
The Next Piece of Your Perfect Resume and Cover Letter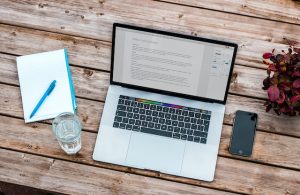 Cover letters allow you to expand on skills and qualifications for a potential job. This tool can be handy after obtaining a business degree like the Master's of Business Administration (MBA) and continue to climb the ladder. Many businesses need candidates with advanced business acumen. An impressive resume and cover letter lets you discuss how your MBA training distinguishes you from other applicants. With a resume fortified with a cover letter, you can communicate who you are to prospective employers and easily distinguish yourself as the right professional for a job.
MBA cover letters highlight the skills and experiences you, as an MBA holder, have gained professionally and from business school. When applying for a job, you must communicate your skills, education, and qualifications to your employer. Your cover letter serves as your personal introduction to potential employers. It is the first impression they have of you and is, therefore, crucial in making a strong impact. By crafting a compelling cover letter, you can showcase your skills, experiences, and qualifications, giving employers a glimpse into who you are.
If you're aiming for a business leadership role, cover letters are an indispensable asset. A well-written cover letter can significantly enhance your chances of standing out and impressing potential employers with your skills and qualifications. A compelling cover letter demonstrates your passion, knowledge, and enthusiasm for taking on a business leadership role.
A well-written cover letter will attract a hiring representative's attention. Unlock the secret to creating an outstanding cover letter after completing your MBA by following these simple yet effective steps. With careful guidance, you'll be well on your way to impressing potential employers and landing that dream job.
Address the Recipient and List your Contact Information
Begin your cover letter on the right foot by prominently displaying your contact information at the top. This will not only make it convenient for hiring managers to reach out to you but also showcase your professionalism and attention to detail. This information can include your full name, phone number, email address, and any links to your online presence.
Start with a Professional Introduction
Open with a professional salutation. It is highly recommended to start your cover letter with a personalized greeting such as "Dear [Hiring Manager's Name]." This small gesture demonstrates your professionalism and attention to detail, making a positive impression right from the beginning.
Capture your audience's attention immediately by first expressing genuine enthusiasm for the opportunity ahead. Use the introduction to convey your genuine interest in the position you are eager to pursue. This will not only establish a strong connection with your reader but also demonstrate your enthusiasm and motivation for the role.
Highlight the Experience and Skills You've Gained as an MBA
Now, it is time to showcase your skills and industry experience. By dedicating this space to elaborate on your capabilities, you can effortlessly highlight how ideally suited you are for the job at hand. Let your readers be captivated by concrete examples and impressive achievements, leaving no doubt in their minds that you possess the expertise necessary to excel in your profession.
If you're a recent MBA grad, highlight how the knowledge you've gained will be applied to your future position. You can leverage the strategic skills and analytical thinking developed during your studies. Highlight your strong foundation in business management principles that allow you to have the expertise to make informed decisions, analyze market trends, and develop effective strategies that align with organizational objectives. Your MBA qualification positions you as a knowledgeable and capable professional ready to apply your acquired knowledge for optimal results in a leadership position.
Land the Plane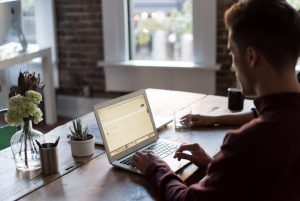 It is time to express your enthusiasm and anticipation for the potential position. Show appreciation for consideration. This demonstrates a commitment to and seriousness about the application process. End with your name and signature.
Proofread. Proofread. Proofread.
After completing your resume and cover letter draft, it is crucial to proofread meticulously. This step will enable you to identify and rectify any spelling or grammatical errors that may have occurred during the writing process. After using any and all editing software, take a moment and read your resume and cover letter out loud. It is a great way to catch anything that was missed. By ensuring a flawless final version, you will significantly increase your chances of leaving a positive impression on potential employers.
It is crucial to submit a resume and cover letter highlighting your professionalism when applying for a position requiring an advanced degree like an MBA. The steps listed above will help in the process. Spending time crafting a well-planned resume and cover letter will build your talent stack and ensure your future as a sought-after business leader.