Rankings
20 Best Online MBA Programs for Veterans in 2023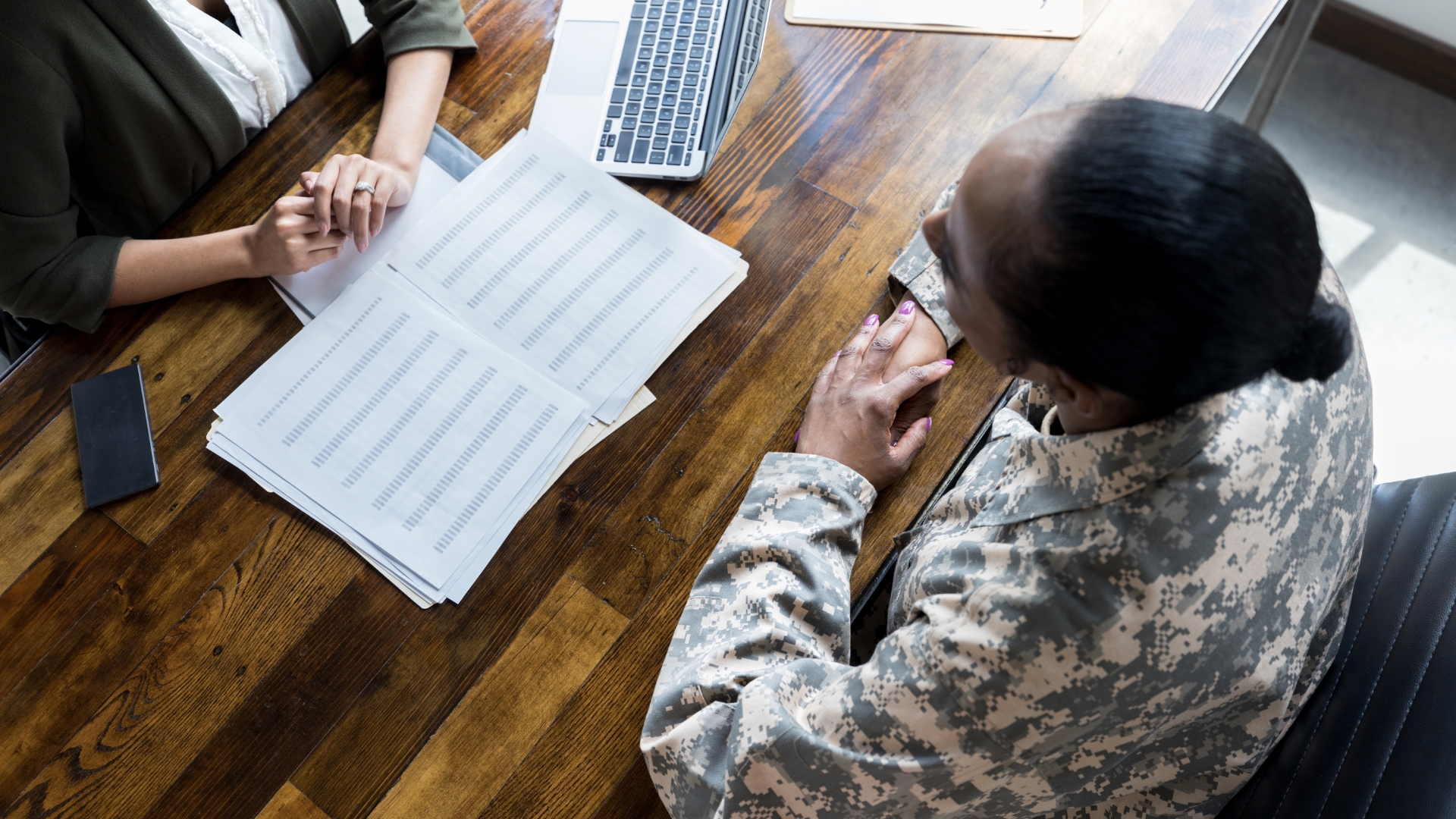 In this article, we will be covering...
After years of military service, it's finally time to retire and have a normal civilian life. While veterans have different approaches to transitioning from military to civilian life, all experience difficulty. Some enter the military contracting industry, and others quickly land a position in the private sector.
On the other hand, some veterans decide to have a completely new life after military service. They often go back to school and earn a degree. Attending business schools will be one of their best shots at a new life.
Online MBA programs are best in more ways than one. A Master of Business Administration allows veterans to continue developing their skills, adding new ones, and obtaining the knowledge necessary to succeed in business leadership roles in various professional settings. All businesses — big and small, for-profit and private sectors — need capable business professionals to help expand their companies and manage their resources, workers, and assets.

Why Veterans Become the Best in the Business Sector
Veterans Have Great Leadership Skills
When you join the military, just like any other profession, there are always ranks. While not everyone gets to be the "Commander in Chief," all soldiers receive leadership training. The majority of them had the opportunity to use those talents while serving.
Veterans, in most cases, have great instincts in distinguishing between good and bad leaders since they had to lead others as part of their military duties. They have also worked under leaders and learned how to follow instructions.
As a veteran, you have excellent communication and listening skills and are trained to create plans and achieve those goals. You can also assign duties to carry out those plans and continuously assess and monitor the effectiveness of actions to make modifications and adjustments. These skills are essential in the business world to develop great business plans and generate more profit.
Veterans are Great at Teamwork
Without teamwork, veterans would be in shambles and probably die out there. Soldiers are taught and focused on a shared goal: serving and protecting regardless of their backgrounds or roles. As a veteran, you already know and understand that the success of each individual depends on everyone, which is an essential mindset in the business sector.
Civilians, especially those who have yet to experience difficulties that need teamwork, find this skill and mindset difficult because of their ambitions and egos. However, this doesn't imply that all civilians can never operate well as a team. Still, a veteran of the armed forces can be a valuable complement to a group that has trouble working together.
Veterans are Great at Adaptability
"Improvise, adapt, and overcome" is the marine's motto, an essential framework for success. This motto means that circumstances can change instantly, and soldiers need to adjust in a way that allows them to continue carrying out their tasks.
We're not saying that the dynamics of a battlefield are precisely the same as the business field, but they're comparable. Technology has and continues to change the business sector. For businesses to succeed, they need people who are prepared to make judgments that will help the organization achieve its goals and objectives by staying continually alert to new risks and opportunities. Veterans have received training in adaptability and flexibility, making them more equipped to handle workplace pressures.
Veterans Possess Great Organization
Having excellent organizational skills is one of the keys to success. Organization is what allows us to do our work accurately. Being organized means being punctual and keeping everything in its place.
Veterans have strict timetables they need to adhere to. They have high standards for professionalism, appearance, and readiness. To them, being on time is considered late; you need to be prepared beforehand.
Time is money in business; veterans are frequently better equipped to fulfill deadlines and run their companies efficiently. Veterans pay close attention to organization in all facets of their work, from strategy to execution to measurement, ensuring all goals are reached.
Veterans Are Determined and Confident
The corporate world is very competitive and is not a playground for someone with low self-confidence and who easily crumbles when faced with difficulties. Business people need to be determined and confident to face seemingly insurmountable challenges.
Veterans of the armed forces are renowned for their persistence and capacity for toughness when called upon. It all comes back to the adaptability, leadership abilities, and training given to service personnel to constantly seek out new ways to accomplish their goals.
How to Choose the Right Online MBA Program
Veterans frequently have longer service histories than civilian graduate candidates. You may have to juggle numerous obligations like working and raising a family. In this situation, a more adaptable MBA curriculum is suggested.
It takes time to select the ideal online MBA program. Mixing elements such as financial aid, accessibility, school reputation, and curriculum options can feel like searching for a needle in a haystack. We've outlined some factors to consider when evaluating online MBA programs.
Yellow Ribbon Program
This is the gold standard for determining whether a school is military-friendly. If your business school participates in the Yellow Ribbon Program, it can assist you in paying for graduate, out-of-state, or private education. However, based on the agreement between the school and the program, there is a cap on the number of students who can enroll.
Career considerations
If you decide to enroll in online MBA programs, expect to hear the question, "What do you want to do when you graduate from your MBA?" multiple times. This may seem overwhelming initially, but it will be less stressful the more time you allow for career reflection. Consider your chosen professional path, then select a curriculum that fits that.
Student veteran organizations
Before enrolling in an online MBA program, inquire about the school's student veteran organizations. You might wish to contact other veterans once you leave the service.
Cost-effectiveness
Under the Post-9/11 GI Bill, you may be eligible for a sizable amount of financial aid, but an MBA is pricey even with it. Be sure you comprehend your financial capabilities and select an online MBA program that aligns with your budget.
Recruiting efforts
See how the school is recruiting new students. Search for organizations that only invite veterans to their recruiting activities. This demonstrates a school's dedication to helping veterans adjust to civilian life after service.
The Yellow Ribbon Program, which offers full or partial tuition support for seasoned MBA students, is a popular initiative of several prestigious business schools. It's crucial to remember that just because you qualify for the Yellow Ribbon Program and a school participates doesn't mean you'll automatically receive the advantages.
While spaces in online MBA programs may be limited, and candidates are considered on a first-come, first-served basis, it is essential to apply early. Other business schools might not charge an application fee or take in many veterans each year.
Also, you can network and socialize with other seasoned on-campus and online MBA students in organizations that certain schools create specifically for former service members. Here's the list of the top online MBA programs for veterans.
20 Best Online MBA Programs for Veterans
Texas A&M University-Corpus Christi

Texas A&M University is the most extensive University System in Texas, with campuses in three cities. The TAMU Corpus Christi campus is the top of the three campuses, earning an R2: Doctoral Universities – High research activity designation from the Carnegie Foundation. In addition to this, TAMU Corpus Christi is one of the best schools for veterans and active-duty military members. If you did not know, TAMU was established as a military institution.
If you're a veteran or even an active duty military member, you can enroll in TAMU-CC's Online Master of Business Administration degree program and take advantage of the benefits for military personnel. This is an accelerated, AACSB-accredited program, so you'll receive a top-notch education at an affordable price. Online students can complete this 30-credit hour program in 12-20 months.
This online MBA degree program gives students the skills and knowledge they need to obtain career opportunities in entrepreneurship, business operations, human resources, and consultation. Advanced courses include Managerial Economics, Marketing Management, Operations Management, Software-Based Business Solutions, and more.
TAMU-CC is committed to recruiting, retaining, and supporting veterans. Veterans and active duty military members receive discounted tuition and other financial aid opportunities, including awards and scholarships.
---
Columbia Southern University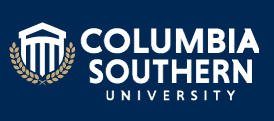 Thousands of veterans and active-duty military members choose to study at Columbia Southern University to receive a world-class education with lots of military benefits. CSU works with the US Army's GoArmyEd program and the US Air Force's Air University Associate to Baccalaureate Cooperative program to offer the best education to former and current military members. In addition, business school students at CSU have TA and VA Benefits, career development specialists, and math and writing tutors.
CSU's online MBA program is one of the best and most military-friendly MBA programs. This online program's per credit hour cost is $335, but active-duty military members and veterans obtain a significant discount on tuition. This is a 36-credit hour degree that allows students to transfer up to 18 credit hours from their previous degree.
This AACSB-accredited online MBA program focuses on teaching students 21st-century business models. It emphasizes the abilities required to successfully lead departments, divisions, or entire corporations. Major courses include Management Information Systems, Human Resource Management Methods, Global Strategic Management, and more.
---
Embry-Riddle Aeronautical University

Embry-Riddle Aeronautical University is dedicated to helping active-duty military personnel and veterans with educational funding. ERAU has a long history of educating service men and women; several of the students at Embry-Riddle have military experience. The university offers several financial aid opportunities to its veteran students, including discounted tuition rates and TAs, in addition to supporting the Post 9/11 GI Bill and Yellow Ribbon program.
ERAU offers an ACBSP-accredited Master of Business Administration in Aviation in a hybrid format, which means students can have online classes and participate in on-campus engagements. This business administration degree is best for veterans who want to enter the global aviation business arena. It offers an MBA's universally applicable business skills but is distinctive in its emphasis on the aviation and aerospace sectors.
This MBAA degree allows military veteran students to earn certificates in subjects such as International Business and Business Intelligence and Analytics to boost their resumes. It is one of the university's first-ever certificate-based graduate programs. Graduates are prepared to succeed in today's enterprises' high-risk and complex environments.
---
University of North Carolina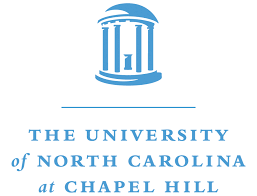 As a preferred business school for civilians, the University of North Carolina is also the best school for veterans. UNC- Kenan Flagler fully supports the GI Bill, which can fully fund a military student's tuition and fees, depending on their eligibility percentage and period of entitlement. The VA has authorized UNC as a training facility to help students receive military education benefits, which benefits those who require assistance filling out the paperwork and submitting it on time.
UNC-Kenan Flagler's online MBA degree program, which has a 90% post-graduation rate, provides service members and veterans with an excellent education. This is one of the few AACSB-accredited online MBAs with multiple start dates, allowing students to enroll year-round. Graduate students can choose from six concentrations: Entrepreneurship, Data Analytics and Decision Making, Management and Leadership, Finance, Strategy and Consulting, and Marketing.
---
University of Southern California

The University of Southern California is a top-rated school that receives financing from the Yellow Ribbon Program and Engelstad Foundation Scholarship to help veterans and military students obtain a degree at a lower price. USC has a substantial network of veteran graduates and support services that allow veterans to connect to other veterans. In case you didn't know, USC is a premier private education institution that began as a training school for US Army officers during World War I.
USC's AACSB-accredited Marshall Business School's online MBA features a curriculum that can be completed in 21 months, making it one of the most accelerated MBA programs. Courses in the program include Opportunity Recognition and Implementation, Business Environment & Leadership, Managing Inside the Firm, and Managing Outside the Firm.
The Post-9/11 GI Bill covers a large portion of USC Marshall's online MBA program. Marshall also has a special one-year Master of Business for Veterans program for individuals who can attend in person (MBV).
---
Syracuse University

Past, present, and future veterans should attend Syracuse University for various reasons. There are now more than a thousand veteran students attending Syracuse. Veterans and military-specific admissions counselors will help veteran students with the application process, the Office of Veteran Success (OVS) will guide them through their educational benefits, and an active Army Reserve member will guide them through internships, networking, and career planning.
Syracuse University offers an online, AACSB-accredited MBA program that can be completed in 24 months. While the coursework can be done primarily online, students must attend three in-person residencies. Most veterans do not have to pay out-of-pocket costs or fees to complete their graduate degree because of the GI Bill benefits and the Yellow Ribbon Program.
In addition to the online master of business administration program, SU also provides more business-focused online master's programs. SU's IVMF offers competitive career, vocational, and entrepreneurship education and training. The program's mission is to help service members, veterans, and their families succeed in school, the workplace, and life.
---
Arizona State University

Arizona State University is a top-ranked military-friendly school by the US News & World Report. ASU is proud to have no specific periods for when students need to study, so military-affiliated and veteran students can learn on a timetable that suits them. Arizona State University is currently one of the largest colleges in the US for students earning their degrees with the GI Bill and Department of Defense tuition aid benefits.
ASU's AACSB-accredited online MBA program is a 49-credit-hour degree taught by the same on-campus faculty and top-notch experts. Online students will therefore get the same high-quality education with more flexibility. Courses of the program include Business Analytics, Operations and Supply Chain Management, Strategic Management, Managerial Accounting, Marketing Management, and more.
---
George Washington University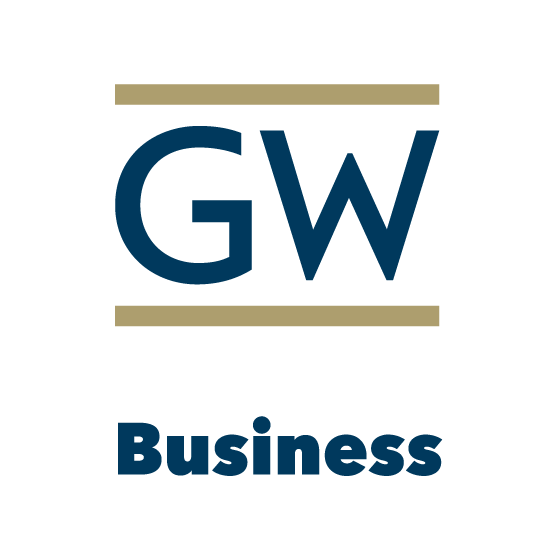 George Washington University, a Middle States Association of Colleges and Schools-accredited institution, is among the best schools for active-duty members and veterans. GWU has several on-campus student organizations for veterans and military students, such as GW Vets and Naval Reserve Officer Training Corps, with over 1,400 members.
GWU offers an AACSB-accredited online MBA with residency to help students learn and network in the real world. Students who enroll in GWU's MBA program will receive support and guidance from student organizations, specialist career assistance, and admissions checklists offered by the military and veterans services. Additionally, this degree program receives funding from GI Bill and Yellow Ribbon Program to allow qualified veterans to attend the program at zero cost.
In addition to the traditional online MBA, veterans can also choose to enroll in the Online MBA in Healthcare. The healthcare concentration is best for students who want to learn about creating a business strategy designed for a healthcare setting.
---
University of Washington

The University of Washington, accredited by the Northwest Commission on Colleges and Universities, is a military-friendly school that allows its veterans to attend programs 100% free through the GI Bill. UW has been home to several veterans, active military personnel, and their children for many years, assisting them in their academic pursuits. UW guides veterans by giving them plenty of funding options, which range from financial assistance and scholarships to state waivers and VA education benefits.
You should note, however, that UW is not a Yellow Ribbon university. But regardless, they still offer veterans many financial aid benefits, including reduced tuition costs and other tuition assistance programs.
UW's Master of Business Administration, accredited by the AACSB and taught by Foster's top-notch MBA professors, is available through a hybrid learning format (95% online and 5% on-campus). This degree program is a two-year degree program that caters to the specific needs of adult students. The Hybrid MBA curriculum establishes a solid foundation in business fundamentals while allowing students to strengthen their degrees with optional courses.
---
Florida Atlantic University

When it comes to rankings in online programs, you'd often encounter Florida Atlantic University. Not only is FAU a pioneer in online education, but it's also a military-friendly school, has been top-ranked for 11 years, and has now been ranked as "Category: Tier 2 Research Institution." The Office of Military and Veterans Student Success Center at FAU represents the interests of eligible dependents of military and veteran students. FAU's Office of Military and Veterans Affairs serves over 1,000 military students and veterans.
FAU is approved by the SACSCOC-Southern Association of Colleges and Schools Commission on Colleges.
FAU's AACSB-accredited online MBA program offers a military discount or reduced tuition for veterans, capped at $250 per credit hour. This online MBA offers an accelerated degree format, best for veterans who want to complete a degree early and quickly enter the job market. All courses, accelerated or not, are asynchronous, allowing students to access them whenever they choose, from wherever they have an internet connection.
In addition to required courses, you can pursue an MBA concentration. There are nine concentration courses: Operations Management, Business Analytics, Management Information Systems, International Business, and more.
---
Indiana University-Bloomington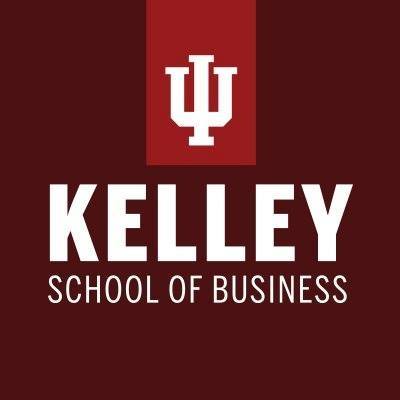 Indiana University has had close ties with the military since its founding date. The majority of Indiana's first batch of students, staff, faculty, and trustees were connected to the military; some even served in the War of 1812. All of IU's campuses support the GI Bill and Yellow Ribbon Program.
While IU-Bloomington's master's degree programs are not Yellow Ribbon-approved programs, those who enroll in the Online MBA can still have the opportunity to reduce tuition up to 100% through the GI Bill. This OMBA has a cutting-edge AACSB-accredited curriculum that fully allows students to customize their degrees. Digital Technology Management, Business Strategy and Leadership, and Supply Chain and Operations are a few of the program's focuses.
Interested students can apply for the program's global and domestic immersion and career development courses. These courses will allow you to focus on perspectives, experiential learning, and professional development.
---
Washington State University

Washington State University, accredited by the Northwest Commission on Colleges and Universities, is one of the most military-friendly higher education institutions in the United States, with over 1,100 students using their 9/11 GI Bill benefits. According to the school, military-affiliated students are essential to the Cougar community. WSU's Veterans & Military-Affiliated Student Services help veterans ensure they obtain all the necessary benefits and apply them to their education smoothly.
In addition, they offer information on a wide range of Veteran services and support for any problems that VMASS students may encounter.
Veterans can use their GI benefits towards WSU's AACSB-accredited Online MBA degree program. This online MBA program has integrated a global perspective into its curriculum, allowing students to develop the skills and knowledge to become modern and international corporate leaders. While coursework is 100% online, students can join foreign travel and experience.
Students who want a specialization can choose one of the MBA's four options: Finance, International Business, Hospitality Business Management, or Marketing. If, on the other hand, you want a broader perspective, you can enroll in the program's General Track.
---
Pennsylvania State University World Campus

Penn State World Campus is a top-ranking school of the Military Times, a media outlet that covers the military community. PSU World Campus offers a Military Grant-in-Aid program to make degree programs more accessible and affordable for veterans, active-duty members, and their beneficiaries.
Penn State World Campus allows veterans to choose one of the 175+ online programs. The AACSB-accredited Online MBA integrates a curriculum that evaluates each student and helps them create a tailored degree program and develop career-ready skills based on their goals and talents. Additionally, this MBA program offers over 25 concentrations, allowing students to further tailor their degree programs based on their career goals.
The MSCHE-Middle States Commission on Higher Education accredits Penn State World Campus.
---
Carnegie Mellon University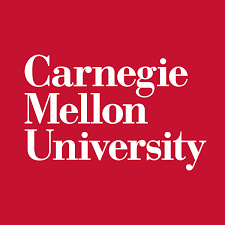 GIJobs.com has recognized Carnegie Mellon University as a military-friendly school every year since 2010. Veterans and their dependents who qualify for Veterans Education Benefits of the Post-9/11 GI Bill, Vocational Rehabilitation and Employment Program, and Montgomery GI Bill can get help from the university registrar's office. Furthermore, Carnegie Mellon participates in the Yellow Ribbon Program for Post-9/11 GI Bill beneficiaries who are 100% eligible for benefits.
CMU, accredited by the Middle States Commission on Higher Education, offers an AACSB-accredited Online MBA. This MBA program is best suited for those who want to focus their studies on Business Analytics. This part-time online degree program is laser-focused on the future of business – informed by data.
While core courses and electives are online, students must participate in immersive in-person opportunities to create strong relationships with their peers and the faculty.
---
Georgetown University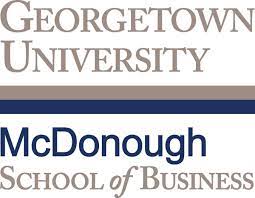 Georgetown University, recognized as a Military-Friendly School, gives veterans and active military personnel the tools they need to reenter the classroom and the workforce. Georgetown provides qualified military students with tuition and fee benefits, including the Post-9/11 GI Bill® and Yellow Ribbon Program. Recently, Georgetown announced they have more than doubled the benefits of veterans and military-affiliated students.
Georgetown is accredited by the Middle States Commission on Higher Education.
Georgetown offers a Flex Online MBA accredited by the AACSB, allowing students to choose whether to attend classes in person or online. Online and on-campus students will have access to the MBA Career Center's tools and the same lecturers and curriculum. Full-time working adult students, or veterans with other things to do, can choose to have slower-paced courses, allowing for more flexibility.
Financial Management, Accounting, Global Industries, Leadership Communications, and Business Operations are a few topics the program covers.
---
Oklahoma State University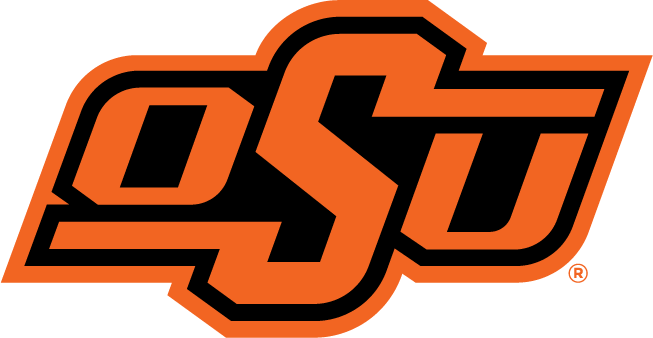 Oklahoma State University, one of the best Military-Friendly Universities accredited by the Higher Learning Commission, offers credit for military service, has a veteran counselor on campus, and is a state-designated Yellow Ribbon School. OSU participates in the Yellow Ribbon Program by providing an unlimited maximum donation each year to an uncapped number of students.
In addition, veterans can come together and socialize through the Student Veterans Organization (SVO). Also, the SVO aids students' adjustment to collegiate life after service.
OSU's AACSB-accredited Online MBA accepts veterans and offers discounted tuition through the Yellow Ribbon program. Online students should expect to learn from the same on-campus Spears School of Business professors. The OSU program gives students the most freedom while maintaining the same high standard of academic quality seen on campus.
Data Analysis, Employment Law, Project Management, and Human Resources Management are a few of the program's electives. Students can also choose to major in Business Sustainability.
---
Nova Southeastern University

Nova Southeastern University, accredited by the SACSCOC-Southern Association of Colleges & Schools Commission on Colleges, is famous for offering military students and veterans the best services. For example, NSU has well-established clinical services to support veterans, thanks to $5 million in funding from the Florida Legislature and governor. Additionally, NSU's Veterans Resource Center allows veterans to connect with other veterans and military-affiliated students, receive professional development opportunities, and achieve graduation and job success.
Veterans can use their GI Bill benefits toward NSU's AACSB-accredited Online MBA and attend the program for free or for a discounted tuition rate. Students who want to graduate quickly can enroll in the program's One Year MBA format, which covers topics in project management, accounting, entrepreneurship, and more. On the other hand, students who want to obtain a focus should enroll in the Professional MBA format, which offers 12 concentration areas.
Auburn University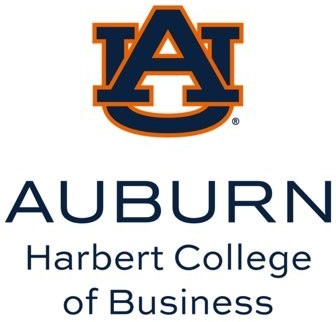 Auburn University is one of the best and most progressive small universities in the United States and one of the top Military-Friendly Schools in 2023. Not only is Auburn University great at offering veterans the chance to start a new life, but they are also best at offering discounts for active military members and their dependents. Military-affiliated students obtain a 35% discount on graduate school tuition and 15% on undergraduate tuition.
While Auburn's master's degrees are not Yellow Ribbon programs, veterans can use their discounted tuition rate and GI benefits to earn an MBA cheaper. Auburn's AACSB-accredited Online MBA program, one of the country's oldest MBA programs, will help veterans become great business leaders. The delivery strategy of the online program offers students the same curriculum, tools, and educators as the university's full-time traditional MBA.
Furthermore, the program allows students to choose a specialization that aligns with their career goals. The program's three concentration courses are Business Analytics, Finance, and Information Systems.
---
Old Dominion University

Old Dominion University, accredited by the SACSCOC, is a gold-ranking Military-Friendly School. Over a quarter of its student body is military-affiliated. With this ranking, veterans who study at ODU have better chances of obtaining financial aid opportunities, loans, and more. Additionally, ODU offers various services for veterans that will help them throughout earning their undergraduate and graduate degrees.
Furthermore, ODU holds one of the highest retention and graduation rates for military-affiliated students.
Veterans can choose to study at ODU's AACSB-accredited Online MBA program and have the opportunity to study for free or at a discounted rate. This MBA is an accelerated degree program that uses 8-week course sessions, allowing veterans to compete in the job market faster. Students who want to enhance their skills and knowledge and add more competitive remarks on their resumes can earn a certificate while completing their MBAs.
Students can focus on Maritime and Ports Management, Public Procurement and Contract Management, Business Analytics, Supply Chain Management, or Project Management.
---
North Carolina State University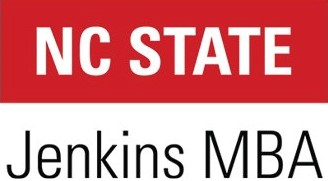 With over 3,000 military-affiliated students, North Carolina State University is recognized nationally as one of the Top Ten Military Friendly Schools. The processing of residency reclassification, Yellow Ribbon funding, and veteran support services are just a few of the numerous advantages and resources of NCSU. Veterans can use their military experience as transfer credits to help them reduce the required credit hours of their degree program.
NCSU is accredited by the Southern Association of Colleges and Schools Commission on Colleges to grant degrees through traditional and online learning formats.
Veterans can enroll in NCSU's STEM-designated, AACSB-accredited Professional Online MBA and graduate as quickly as 21 months. In addition to online coursework, students must attend two in-person residencies to create stronger bonds with peers and professors. They also have the option to enroll in traditional classes.
Students can focus on innovation and entrepreneurship, business analytics, and leadership. Students can also tailor their degree programs by completing one of the seven certificate programs. Business Sustainability and Product Innovation Lab are two of the program's elective courses.
---
Before you go, see the following: