Resources
How to Become a Management Consultant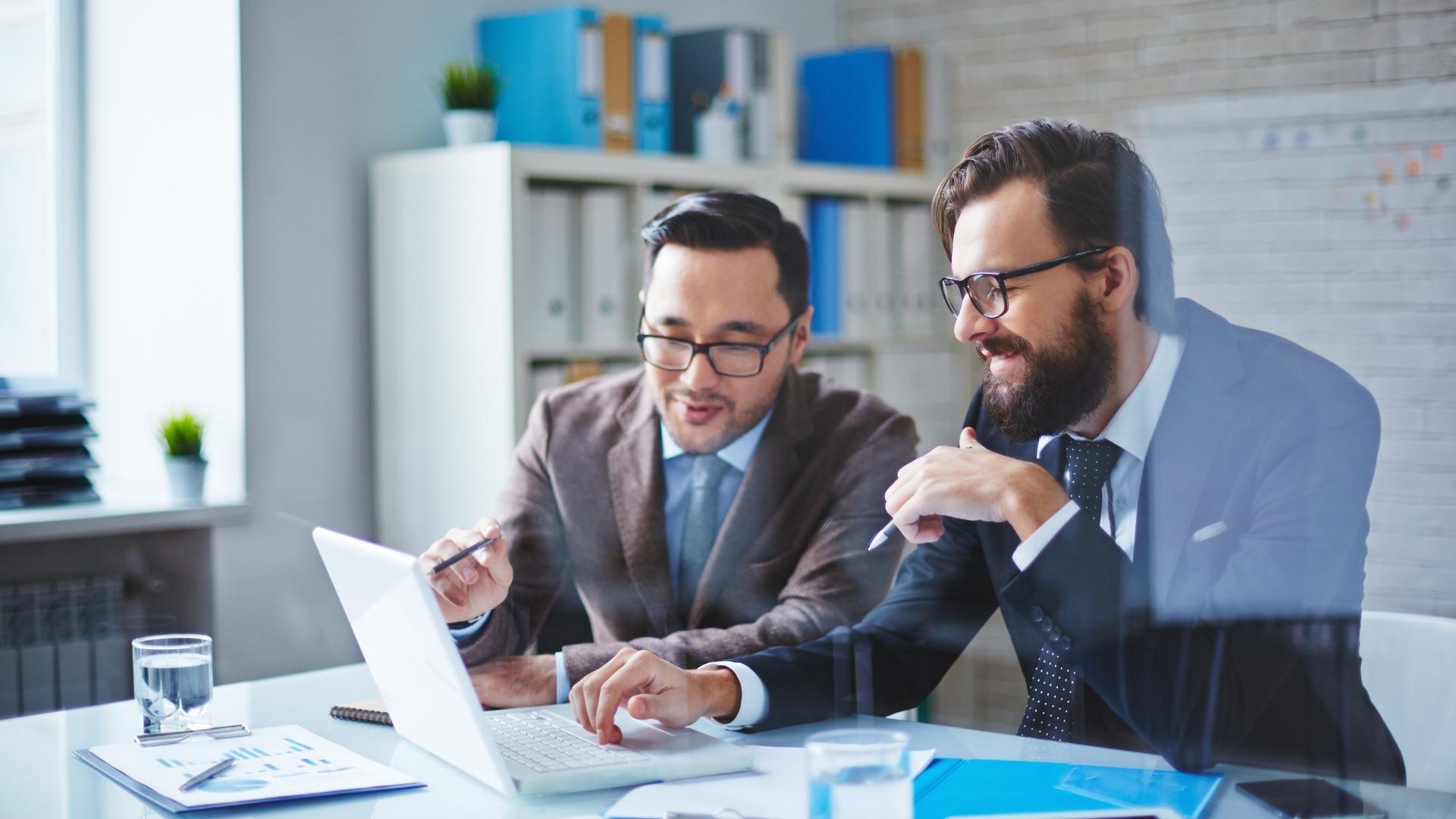 In this article, we will be covering...
If you love to solve problems, appreciate systematic ways of doing things, and earn a living for doing it, you are a good bet for a career as a management consultant.
Management Consulting at a Glance
For the sake of clarification, management consulting refers to the process of helping businesses solve problems that are too difficult and complex for them to tackle. It is done by management consultants through careful analysis of company data, designing strategies, and recommending it to the management for implementation.
Consulting is commonly sought when an enterprise is seeking improvement in productivity or profit or undergoing internal problems such as financial challenges, changes in ownership, restructuring, and other complicated management issues.
What is a Management Consultant?
Management consultants are trained and skilled professionals who help shape and steer organizations to reach optimum levels of business performance and achieve productivity, profitability, and other goals. They study processes to discover faults and missing links in the business process, develop strategies, and present these to the managers who have the power and authority to implement solutions and organizational and procedural changes.
Management consultants work in management consultancy firms and do advising work to the managers of companies in a variety of industries such as marketing, healthcare, supply chain management, business strategy, etc.
The Fundamental Role of a Management Consultant
The basic task of a management consultant is to help a company succeed by identifying its problems, developing plans of action, and having these plans implemented to enable the company to achieve a specific goal. They get the data they need by interviewing employees at different levels to determine flaws and loopholes to fix.
Depending on your specialization, expertise, and experience, you could do one of these consulting jobs:
Strategy consulting
Marketing consulting
Operations consulting
Financial consulting
HR consulting
Compliance consulting
IT/ Technology consulting
Legal consultant
Social media consultant
Sustainability consultant
Sales Consultant
Wellness/Fitness consultant
Growth Marketing Consultant
Career coaching consultancy
PR consultancy
SEO Consulting
Leadership consulting
Product development consulting
Design consultant
Job Description and Responsibilities
As a management consultant, your main task is to develop strategies to solve a company's internal problems, improve its productivity and profitability, and identify areas for potential growth. To do these, you need to perform certain tasks which are vital inputs for the outcome that you want to attain. These are:
Confer with the management of the client company to determine their specific objectives and what they intend to achieve.
Conduct research on the client organization's background, systems and processes, and current problems to understand their specific needs.
Develop the client company's objectives and define the purpose of the consultancy project.
Conduct interviews and consultations with the client's stakeholders, managers, and employees to brainstorm with them regarding the changes.
Analyze the company's financial data to identify excessive cost centers, and find ways to eliminate/minimize waste to maximize revenue.
Develop a close working relationship with employees, observe their work, and assess their behavior toward the changes to determine their receptiveness to the new program.
Interface with client company's managers and employees in a professional, courteous, and solution-oriented manner.
Monitor the conduct and progress of the organizational and procedural changes to ensure that the consultancy project has helped the client company achieve its goals.
Point out the problem using the information gathered through research, interviews, and observations.
Create a report of findings from research as well as the client organization's objectives and present these to the latter to let them understand their position.
Recommend specific solutions or business proposals to the management for its approval and implementation. Assist the management with the resources they may need to implement the recommendations.
Create action plans and recommend changes that work to solve the problem.
Create a training and development plan to educate the staff of affected departments to make them aware of the new processes and the management's expected outcomes.
Liaise with the client company's representatives and keep them updated with the progress and status of the project.

Steps for a Career Success as a Management Consultant
The best way for you to become a management consultant is largely dependent on your education, your work experience, and the area of specialty of the consulting firm you aspire to work for.
In preparation for management consulting jobs, you need to create a trail towards the realization of your goals. The first of these is to acquire the skills and competency you need to qualify for the job.
1. Earn a Bachelor's Degree
Your journey to a successful career as a management consultant starts by enrolling in an undergraduate degree specializing in a field leading to the type of consulting job you want to do. As much as possible, choose a university with a reputation for producing quality graduates in the subject or field you want to specialize in.
To become a management consultant, these are some of the more popular disciplines you can choose:
Financial Management
Commerce
Business Administration
Project Management
Economics
Marketing
General Finance
Accounting, and
Financial Management Services
Information Technology
As a rule of thumb, strive for admission to universities with outstanding undergraduate business degree programs. It can help to make it easier for you to find internship roles in good consulting firms, and pave the way for you towards regular employment.
Of course, the best business programs are offered by elite B-schools such as the M7. If you have the budget to pursue your studies in one of these universities, it would garner plus points for you. However, if you are tight with finances, there are excellent but affordable, less prestigious schools that offer the same degrees.
If you are currently working but you wish to pursue a college degree to work as a management consultant, you may enroll in an accredited online bachelor's degree program.
The business education you accumulate from the university can help you develop the fundamental understanding and skills you need to qualify for entry-level positions.
2. Seek Internship Opportunities to Experience Actual Work
Before you even graduate from your undergraduate degree program, strive to find internship opportunities or part-time work in management consulting firms to earn actual consulting experience. It will introduce you to the real world of management consulting and provide you with a glimpse of the career path you plan to take.
Such opportunities also allow you to build a network of many management consultants and industry professionals who you can connect with as you begin a career in consulting after completing your baccalaureate degree.
Seeking internship opportunities may not be easy for everyone. Make it possible for you by seeking the advice of your trusted mentors or academic advisors. You may also research local consulting firms to see who are hiring intern management consultants.
3. Explore Opportunities for Employment
Your four years of study in the bachelor's degree program should give you considerable knowledge to qualify for entry-level management consultant jobs. This time, you'll need experiential learning as a component of your professional development.
As much as possible, look for employment opportunities in consulting agencies. Finding a job leading to your goal of taking management consultant positions puts you on the right track. It will also lead you in the right direction. Be diligent to apply for your dream job. Send your management consultant resumes to different consulting firms, but you should choose the good ones.
If after graduation, a firm you had applied for a job at calls you for an interview, they will certainly ask what you can offer. Grab this as an opportunity to point out your specialized skills. Give them the impression that you can be an asset to the team and the organization as a whole, and prove it when they hire you.
Finding a job can take time. Nonetheless, don't get disheartened when companies don't call you. Be persistent and don't lose hope. There are thousands of companies looking to hire management consultants who can qualify for the job they offer. You could be one of them.
4. Earn a Master's Degree
A master's degree, in addition to your work experience and baccalaureate education, will provide you with an advanced theoretical understanding of the discipline you intend to master. Completing a master's degree in business such as an MBA program can certainly make you more competitive in the job market.
If you find it difficult to complete a master's degree, there is another way to obtain additional skills and knowledge. It is acquiring specialized education in the industry or discipline that you intend to consult for. This endeavor will lead to a Professional Certificate.
For example, if you want to do consulting work on Information Technology, you should enroll in a special class that awards professional certificates in IT. It will provide you with a deeper understanding of how things operate in the IT industry.
Strive to learn as much as you can in your advanced degree schooling. It can play a vital role in your quest for professional success. It is one piece of advice you will never forget once you become a certified management consultant.
5. Establish Connections and Keep Your Skills Growing
When you finally get a job as a management consultant, strive to make a name for yourself through efficient work and professionalism. Don't stop learning and gaining mastery of your craft. It is a basis your employer may use to give you bigger and more challenging roles and corresponding salary increases.
Remember, a growth-oriented mindset can help to keep you at par with the best. Build a strong professional network. It can help to keep you updated with the latest developments and opportunities in the industry.
Must-Have Skills of a Management Consultant
To become a management consultant, you need to possess or develop a specific set of skills. These can help you to do your job with less effort.
Interpersonal and Communication Skills
These are fundamental aspects of relationship building. Management consultants need to develop the ability to communicate effectively and establish a friendly, tactful, and relaxed professional relationship with people from all levels of the organization. It can help you to make people cooperate and give you what you need.
Analytical, Critical Thinking, and Problem-solving Skills
As a management consultant, you need critical thinking, problem-solving, and analytical skills to identify real issues and determine their solutions. Careful, intelligent analysis of data enables you to draw logical conclusions that will become a solid basis for the course of action you will recommend to the management.
Self-Motivation and Discipline
When you become a management consultant, you will be spending a big chunk of your time without supervision. Thus, you need to set for yourself a "yardstick" for what you need to accomplish in a given time. Since this work requires you to be alone most of the time, you will need self-discipline and motivation to accomplish your tasks.
Organization
As a management consultant, you need to be organized and systematic in the way you do your work. Your clients will find it easier to understand your recommended solutions if you present them in a structured form. It is certainly a part of your training, but as an aspiring management consultant, being organized should be natural for you. Knowing that things are in place helps to keep your mind at ease.
Creativity
It is the ability to conceive alternative strategies especially when priority solutions do not work when applied to a problem. When formulating strategies, you should be prepared with alternatives to be able to continue your work and not waste time and resources staying in a quandary. Being prepared with alternatives makes you a prudent management consultant.
Ability to Work Under Pressure
It's not unusual for management consultants to encounter companies that do not call for help until they're running out of time. Thus, you need to develop the ability to withstand pressure from clients while doing your job. It can help you avoid committing mistakes while completing the project.
The Benefits of Becoming a Management Consultant
When you become a management consultant, you have embarked on a rewarding career filled with promises for career growth. These are some of the most noteworthy benefits of management consultants:
Potential to Earn High Salary
When you become a management consultant, you have the potential to earn a six-figure salary a year.
Opportunity to Travel
If you love to see different places, management consulting would be an ideal job for you. The nature of the work of management consultants allows them to work with several organizations in different places. It requires them to travel a lot and get the opportunity to enjoy and learn about other cultures without even trying.
Work in Fast-Paced Business Environments
The world of management consultants is fast-paced and unpredictable. It's a highly competitive industry. It keeps you on the move, observing processes, interviewing people from different levels, brainstorming, facilitating training, and other activities that keep you out in the field. It is very seldom that you see a management consultant sitting behind a desk performing routine day-to-day responsibilities.
More often than not, management consultants do desk work when they prepare reports of their findings or draft solutions to recommend to the management of their client company. Management consulting is not a monotonous job. On the contrary, it is an exciting job filled with challenges and rewards.
Exposure to Development Opportunities
Management is a science that evolves continuously. Now and then, new tactics are introduced to improve enterprise and organizational outcomes. It requires management consultants to undergo additional training. Through the years, most management consultants become more seasoned and financially rewarded.
Salary and Job Outlook of Management Consultants
According to the Bureau of Labor Statistics, the entry-level average management consultant salary is $93,000 per year. On top of it, they have the potential to receive profit sharing, stock ownership plans, and other benefits depending on the company they work for. The longer the experience, the higher the management consultant's salary becomes.
The BLS projects that the job requirement for management consultants in the U.S. will increase by 14% from 2020 to 2030.
---
Frequently Asked Questions
What majors should I choose to prepare for a job as a Management Consultant?
These are the best majors that you can consider to prepare for a career in management consulting. They will equip you with the knowledge and skills to analyze data, develop strategic solutions, and create reports.
Business Administration
Accounting
Finance
Economics
Management
Marketing
Law
Public Relations
Is the Business or Management Consulting industry a green pasture?
Business management consulting isn't just a green pasture. It's a big enterprise that can guarantee you a fruitful career! Experts and top executives of various industries all recognize the value of management consulting and its ability to steer a company in the right direction. There are more than 1.1 million business consulting firms in the United States and the number continues to grow up to this day.
Final Word
Becoming a management consultant is a goal for determined, persistent, and resilient individuals with a desire to move forward educationally, personally, and professionally. It is best suited for persons who know what they want right at the beginning of their four-year bachelor's degree program.
The road to becoming a management consultant may be tough but not less traveled. If you know you have the talent, passion for improvement, diligence, and determination to succeed, you have the best potential to thrive as a management consultant.
Identifying your strengths and knowing what you want to achieve is the first big step you'll take to become a management consultant. Remember, it always pays to have a plan even before enrolling in an undergraduate degree program.
It can help to put you on the right track from the very start. That alone is one of the wisest moves you can take as someone who wants a fruitful career as a management consultant – and it signifies success.
---
Stay In The Know: Best MBA in Finance Degree Programs